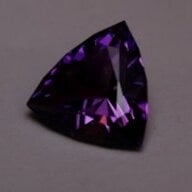 Joined

Apr 18, 2007
Messages

308
hi good people.
I've just pulled the trigger on some reset work...a slight jitter this morning when I sent off my package, the bits and bobs inside not to be seen again for a few weeks, and most definitely not in the same form!
I'm needing and wanting a platinum chain, of an 18inch length. I have no idea which to look at though, having only ever worn mostly white gold ones up to now. I have one I wear always, and it's been on my neck for 4 years now without problem, and it's just a 9k white gold one. It shows little sign of wear, but one of my resets is a half carat diamond into a platinum pendant.
What's the strongest, most durable and safest chain to wear, if I want to wear it every day, and probably wont remove it that often, except to clean it. I'm light on my jewellery, and don't deal with much in the way of manual work or have much risk of it being pulled...so am open to suggestions.
I'm wondering what I can expect to pay? I had a quick look around, and we don't seem to have much that doesn't cost a bomb here in the UK...or perhaps I'm looking in the wrong places!
Any UK'ers that might know of reasonable cost chains to be had? I've had quotes ranging from $550 - $1200 - for plain trace chain and snake chain respectively.
TIA!