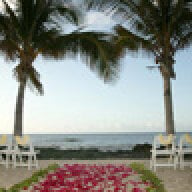 Joined

Nov 30, 2005
Messages

2,216
So we''re finally going to move to the NorthWest. YAY! We''ll need to be fully moved in by the end of August at the latest, and DH is naturally over-committed for the summer. So most of the house shopping and moving will be on me.

Does anyone have any suggestions for long distance house shopping? How early should I get started? When should I get serious? What should I watch for? I typically have taken a long time house hunting, seeing lots of things in person in areas I know well. I don''t know what to do about a place that I can only fly in for one or two house hunting weekends over the next few months.
Also, the market there is different from here and things have slowed down in general. What I''m used to is that the good houses only stay on the market for a couple of weeks, and that there''s something wrong with houses that are on for longer than that. But I guess it''s no longer true?