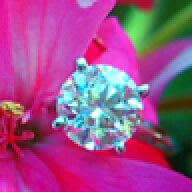 Joined

Jun 28, 2005
Messages

782
DD USE to sleep in a crib, until she was about 2 yrs. old, at which time we moved into a new house. At the new house DD wanted nothing to do with her new room and I brought her to bed with DH and I - assuming she just need a few nights to acclimate to her new surroundings. I know, horrible, horrible mistake.
Fast forward 1.5 years later..
I'm still in bed with DD! Every night we sleep in her room on a full size bed. I haven''t slept in the same bed with my husband in ages! I've tired on several occasions to get DD to sleep on her own but it's turn into a big hoopla with crying and yelling that she's afraid of the dark and the "monsters" that lurk outside her window at night

are going to get her! It really does break our hearts to see her so scared and upset. I mean, who puts their child in a situation where they are scared, right? In order for DD to feel safe and to fall asleep, I have to be right next to her holding her hand.
I know..it''s horrible.
But now it''s time to get back into MY bed.
How do I do it? She''s gonna cry and pretty much freak out if I don''t sleep with her! She can easily get out of her bed, so I''m not even sure how to keep her there.
Anyone have any advice on suggestions for a smooth transition?