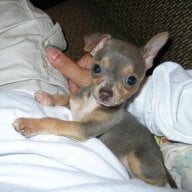 Joined

Dec 16, 2007
Messages

5,184
I apologize in advance if this is really long and wordy...

Recently, my family has entered a sort of "family feud." It revolved around my Great Grandmothers wedding set which is why I am posting it here....

My uncle B is involved in a semi-long term relationship with his girlfriend H. They have been together for going on 3 years and they are both in their 50''s. My uncle has a serious alcohol addiction which has spanned over 30 years...he''s hit rock bottom, lost everything but has always continued to drink. He''s never been married before and hasn''t been in many relationships that have lasted for a great length of time. While he''s currently a functioning alcoholic--meaning he holds down a job...he still has great issue that do effect his current relationship with H.

My grandmother and uncle are very close, she favors him by leaps and bounds. Up until recently, she still did his laundry, she''s well into her 80''s and isn''t in the greatest of health but not on her death bed by any means. My grandmother does not know my uncle is drinking and believes he''s been sober for many, many years. He hides the fact that he drinks from my grandmother...so when she is confronted with it by my aunt or my mother is refuses to believe that he is.

So, about two years ago my uncle decided he wanted to get engaged to H. After telling my grandmother this, she offered my great-grandmothers engagement ring and band to him. However, my grandmother forgot that she had already promised the set to my aunt P. My aunt was really upset, but wanted to believe the best in my uncle, at this time no one knew was still drinking. When my aunt and uncle spoke about the ring, my uncle made the comment that he had no real intentions of getting married to H, but was simply "taking her off the market." This only lead my aunt to be even more distressed about the ring because there was no real sentimental value given behind it.

Over time however, my aunt calmed down and they seemed to move past this. Then, my aunt was visiting with friends from work and saw a picture of my uncle completely wasted at bar with a beer in his hand. She confronted him about it, and he walked away from her. About a week later, B and H broke up. H gave B the ring back, and my uncle returned it to my grandmother.

Somehow or another B & H worked their issues out and reconciled...he again took the ring, re-proposed and they were engaged once again. During this time my aunt P and H were talking...and my aunt told H that the ring was at one point in time promised to her and that she was hurt over the fact that she didn''t get the ring. My aunt P is extremely honest to a fault...and we all told her that it was an inappropriate comment to make--P of course felt bad, but explained that she was just being honest.

Fast forward to this past two months, B & H once again broke up, called off the engagement and H gave the ring back. B gave the ring to my grandmother. While my aunt was relieved, thinking the ring is once again safely within the walls of our family, she was still very sympathic to H. H spent a lot of time crying to my aunt about how she "loved the ring" and how she had no idea what to say to her family about the ring. My aunt was pretty put off about how her main concern was ring...not her relationship with B.

So...as of yesterday, B & H decided to once again get back together...and instead of taking time to work on their issues, they are once again getting engaged upon reconciliation.

My aunt is pissed. She feels like obviously their relationship flawed due to his drinking (which is the reason they broke up twice) and feels that ring at this point should be put away and no longer used due to fact that clearly it''s not being used as it was intended to be used. She''s not grapling for the ring, or trying to take it right now...but she simply doesn''t want it used as pawn. The ring is very valuable--and means a lot to her. It''s a few carats worth of well cut, amazing color and clarity OEC''s set in platinum from the the 1950''s.

My grandmother, knowing my love of jewelry, has asked my opinion.

I told her that I felt my uncle should back off on the family ring and have a new one either made or purchase a pre-constructed set similar to it for H. I feel that in a relationship as troubled as theirs is the things of such value shouldn''t be given, taken, given, taken with no end in sight. But, since there are many wiser people here than I, I wanted to ask your opinions on this subject.

TIA!