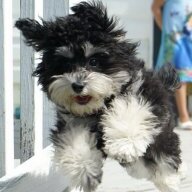 Joined

May 27, 2010
Messages

309
Hi!
Many of you know that my husband and I are in the middle of the adoption process. We are matched with a birth mom who is almost 35 weeks. We really need to hire an attorney for her or an agency to help guide her thru the process. We've narrowed it down and are faced with 2 choices and I hope a few people will weigh in on which way they'd go.
Option 1 - Adoption attorney. Retainer = $5K, hourly rate = $350/hr, unbilled monies will be refunded if adoption is unsuccessful. We will also need to pay an $800 fee to an agency she works with to witness the consent of adoption. Includes necessary legal services. I've had quite a few attorneys in the state refer me to this attorney. This is option is great because the attorney comes highly recommended and if the work completed is less than the retainer, we'll recieve a partial refund.
Option 2 - Agency – Fee = $5500 flat fee. Includes counseling before and after the birth for birthmother, all legal aspects of the adoption, help with hospital plans/coordination and discharge coordination. No part of this fee is refundable under any circumstances.
Obviously going the agency route is a risk since none of it is refundable and we've already experienced a failed adoption so we're skittish. We are not wealthy by any means so this would be a big loss if the adoption failed. The agency is appealing because the cap is $5,500 so there's no chance we'll be surprised with a bill and it includes counseling for birthmom and some coordination at the hospital and discharge.
Which option would you choose?
Thanks!