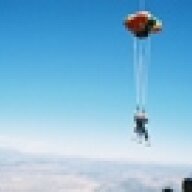 Joined

Dec 1, 2005
Messages

188
I frequent another forum, a car forum, so you can only imagine some of the things these guys got away with. I would post them here but not sure how appropriate they would be. I want to know what some of you guys did as a kid and never got caught.
- When I was younger we lived in an apartment complex that had a soda machine by the pool, it was older and I figured out how to get free sodas from the machine whenever I wanted.
- I had a tendency to take things for free, when they really weren''t.
- My dad used to own his own candy business and was a distributor, I would take some of the merchandise and sell them on my own for my own profit (I was 9-10). I never told him. I might need to let him know this weekend.