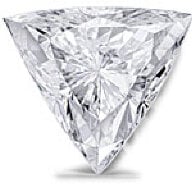 Joined

Apr 18, 2008
Messages

3,881
This has been on my mind, and I was wondering what others thought as well...
Breakup threads are very bittersweet for me. I love to see all of the support and love that the OP recieves, but I also dislike and disagree how negative and vicious the bashing of the exes become. (by others that is, the OP can bash all she wants!

)
I have been with my SO for 5.5 years, and I love him, and he is my best friend. If we were to break up, I would be devestated and upset, and would like to be able to come to a place like PS for support in a tough time. However listening to people denigrate my ex, listening to people dissect his every word and action and interpret it with malice, someone that I loved for years and years would be very hurtful. A situation can ''not work out'' without the ex being the worst person in the world. And even if that person precipitated the break up, it does not mean that they aren''t hurting too, or that they are not confused or regretful. It''s a tough time for everyone. People are not perfect, they have not memorized psychology books. They don''t always say/do the rights things, or even know the right things to say/do, especially when they are emotional. And we all know that men are not mind readers, so waiting for them to come back and apologize and say that ''one magical thing'', seems somewhere in the realm of unrealistic.
We see time and again that posters come on here with stories about break-ups and tense situations, and many people get back with their exes after pages of their SO being bashed and maligned. I would love to think that the wonderful and intelligent and supportive women (and men) here on PS could support posters without being vicious to and about the ''ex''. I don''t personally feel that it is my job to judge the people, when typically we are just asked to evaluate the situation or offer advice or support.
I am in total support of women having the ''cajones'' to stand up in their relationships and get what they want and need, including walking away, I just don''t agree that it is necessary to demonize the man to do it. A strong woman can walk away from a wonderful man, just because he is not meeting her needs, period.
Anyway, just wanted to put that out there because I often feel that way when I read break-up and timeline threads. Feel free to agree or disagree.