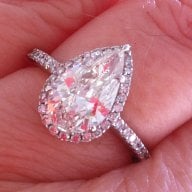 Joined

May 23, 2010
Messages

6,731
So DH had to have his car towed (dead battery) a couple of weeks ago, and we're considering getting AAA. We've always blown it off in the past, but we're getting older now and lack of worry is starting to be appealing.
But I don't really know how AAA works; do they tow you wherever you want? The brochure says "to safety". What does that mean?
Are the discounts that they claim (restaurants, car rental, etc) any good?
Do they show up for towing any quicker? Are they any more careful than standard tow guys? Or am I fine just calling whoever shows up in my iPhone map under "towing"?
I'd appreciate hearing about everyone's experiences, thank you!