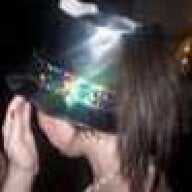 Joined

Apr 22, 2007
Messages

2,231
A long time ago I started this thread looking for help and support while I struggled along in the doctorate from h&ll:
https://www.pricescope.com/communit...esis-tacklers-researchers-and-students.86131/
A lot of PScopers gave me bucketloads of support and encouragement and the thread took off and became a great support for lots of other members slogging away with studies of all sorts.
My PhD became completely overwhelmingly difficult and I ended up taking a long long break from PS while I tried to focus on where it was all going wrong. I still lurked and read threads here and there, and I still felt the support of this community and remembered all the great advice I got back when I started the study support thread.
So, I wanted to come back and say the following two things -
First, a huge THANK YOU!
and
Second, that I did it!!!
I be now Dr Delster, PhD!!!