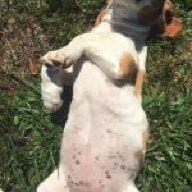 Joined

Dec 27, 2013
Messages

2,740
It's not something you see every day -- a rare white giraffe, first spotted last year in Tanzania's Tarangire National Park, has been seen and photographed again.
The giraffe was named "Omo" after a popular brand of detergent in the area, writes Wild Nature Institute (WNI) in a blog post.
"It is very rare, this is only the second record of a white giraffe in Tarangire over the past 20 years or so, among more than 3,000 giraffes in the area," Derek Lee, Ph.D., WNI's principal scientist, wrote in an email to CBS News.
Wildlife watchers at WNI say Omo gets her unusual coloration because her body surface cells are not capable of making pigment, but she is not albino. She is instead leucistic, which is when all or some of the pigment cells are unable to develop.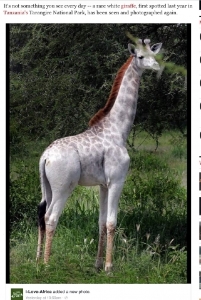 http://www.cbsnews.com/news/omo-a-rare-white-giraffe-is-spotted-in-tanzania/