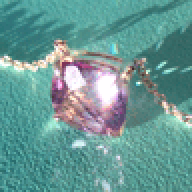 Joined

Mar 25, 2008
Messages

5,070
Due to a discussion yesterday, I got to thinking about the words that we say/use here on PS and how they can be misinterpreted very easily. Of course, we all know this- but make our posts as usual not knowing that someone else can become offended even if we never intended to hurt them. Someone could be trying to be funny but it doesn''t come across that way, someone might just make sarcastic comments but people could take it seriously (and so on.) It''s a terrible thing really because we all come here to discuss what is on our mind (LIW related or not) and someone says something others may find wrong and the whole thread goes up in flames. Which is unfortunate really because that''s not why we are here. Keep in mind that communicating through words can sometimes be difficult if you don''t know the other poster''s personality.
I''d just like to say that if I''ve ever hurt anyone''s feelings by anything I''ve ever said yesterday or even in the past, I really truly am sorry for that because my intentions on this forum are NEVER
NEVER
to hurt anyone and their feelings. I''m not that kind of person and I''d truly hate to come across that way.
This is a wonderful and great supportive community and I hope that we can all try and keep it that way! Let''s try and pay more attention to the posts we make and how/if it will affect other members by the way that we say whatever it is we are saying. And when reading other members posts, let''s try to take statements that we may find offensive with a grain of salt! We can''t all agree on everything but when we don''t...let''s try not to get into heated discussions about it. Instead, let''s keep to what this forum is truly about which is such wonderful love and support!

Many hugs and love to you all, my Pricescope friends!