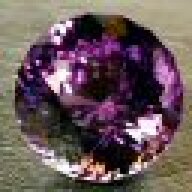 Joined

Feb 12, 2009
Messages

427
These are just a few videos that are either cool, funny, (okay, the sleepwalking dog is kind of sad, but it is funny! Poor thing..)
This one
is a cat who lives at a hospital and goes to be with patients in their final hours. Very sweet. The name of the video makes the cat seem evil, but I think this is truly remarkable.
This one
is a sleepwalking dog that has a mishap with the wall, which wakes her up. Sort of sad, but sadder things have happened to humans while sleepwalking, I''m sure!
This one
is a must see. If you''ve had a bad day, this is the one for you! If you like this one, look up Charlie Bit Me on youtube. Literally one of the funniest things I''ve ever seen.
And here''s one
just cause dogs are awesome. This always makes me feel better.