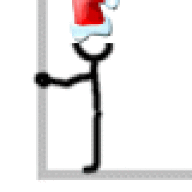 Joined

Dec 29, 2004
Messages

17,193
Using the above principle, my boss said something once that struck me as amusing and somewhat profound. Getting flack from his staff about going to a Barry Manilow concert, he simply said:

I love my wife.
My wife loves Barry Manilow.
I love Barry Manilow.

A smart man...he''s been happily married for 30 years.

So how many of you do things simply because your mate loves it? What kinds of things are they, and have you come to have an appreciation of it yourself?