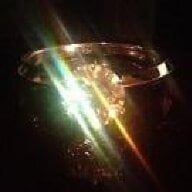 Joined

Apr 1, 2012
Messages

345
Hi Ladies,
It has been TOO long since I checked in! I DO read the thread and check in to browse but I lost my password for PriceScope and finally found it. I have been so incredibly busy with work and wedding planning. Sorry for being a slacker!
As of today... I have 7 weeks left! November 1st is the big day and it's right around the corner. I am flying next week to meet with vendors and finalize wedding details as well as take the engagement photos with the fiancé.
Just felt like it was time I checked in and said hello. We are also getting our bands from Tiffanys in 2 weeks....

The best update that I have is that I have been able to lose quite a bit of weight - in total from my highest weight I dropped 40 lbs so far and I have 10 lbs to go (and 6 weeks to do it...). I have been getting compliments left and right at work with my weight loss and I feel so much happier!!! I also dropped my finger size by 3/4ths. Woohoo!!! The last 13 pounds were dropped after I did a juice detox - omg that was awful but the benefits were worth it.
So how is everyone else doing? Anyone else as stressed and freaking out as I am? I felt like I was on top of everything... and now with the wedding around the corner I feel like I am top of nothing!!! AHHHH. I need a nap.
maple