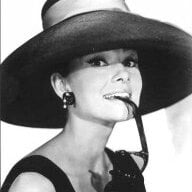 Joined

Jan 21, 2004
Messages

3,230
I got an e-mail on Monday (you know those chain letters, which I hate!) filled with "advice for the world." Sound things. Kind of Baz Luhrman-esque, like the "wear sunscreen..."

Actually my friend''s aunt is sick with a terminal illness (ovarian cancer) and she leaves behind a young daughter. I had sent her the e-mail and she mentioned it to her aunt, and it became the impetus behind her writing her daughter a letter of directives and advice as she grows up. Really chilling, but very touching.

Well it got me thinking, what 5 maxims would you give to your unborn children or the world for that matter if you had everyone''s attention?

What is everyone''s universal wisdom?

You could be 89 or 19, everyone has learned something in their life, and it''s intersting to share that...