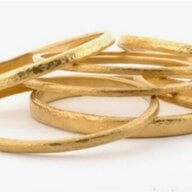 Joined

Jan 26, 2003
Messages

22,107
My daughter, who follows crime stories, told me about this last night. I looked it up this morning because I found it hard to believe. It really appears to be true in the way she told it to me. The policeman apparently entered the home of the people who called for help, met a protective dog (a mutt, not a pit bull or exotic killer breed), and despite being big and having other items like a taser and baton at his disposal-he was not bitten-and without a thorough survey of the premises-attempted to shoot the dog.
Instead he shot the family's 4 year-old daughter.
As one person responding wrote, her husband is a mail carrier and encounters barking dogs all day. He has never shot one.
I have pepper spray even though Griffin is 147 pounds and should be able to defend himself, because he is so gentle. If he is attacked on one of our walks, I want to be ready. But a gun in someone's home?
Link...
http://www.10tv.com/content/stories/2015/06/19/whitehall-ohio-4-year-old-accidentially-shot-by-columbus-police-officer.html
AGBF