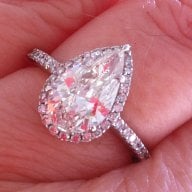 Joined

May 23, 2010
Messages

6,731
I'm selling a bunch of things on eBay, in order to fund a new project.
There's some vintage Tabra sterling jewelry as well as a briolette necklace. Tabra is artisan made, all made by hand and very hippy, boho chic. The briolette necklace is really nice but I have so many necklaces now . . .
Click through to see more pics, terrible as they are,

and feel free to make an offer.
http://www.ebay.com/itm/14K-AQUAMARINE-18-Briolette-CHRYSTOPHASE-Necklace-Pendant-Highest-Quality-15in-/331834201523?hash=item4d42dc15b3:g:ROQAAOSw14xXFAk8
http://www.ebay.com/itm/TABRA-CHARM-For-Connector-Bracelet-SIGNED-Hand-Carved-Bone-SUN-MOON-Face-/331832755900?hash=item4d42c606bc:g:5IoAAOSw1DtXEYbZ
http://www.ebay.com/itm/TABRA-CUFF-BRACELET-Bronze-SIGNED-Moon-Face-Vintage-Stunning-STERLING-SILVER-/331832711662?hash=item4d42c559ee:g:Nk0AAOSw14xXEXB0
http://www.ebay.com/itm/TABRA-BROOCH-Pin-SIGNED-Carved-Moon-Face-Vintage-Lucky-STERLING-SILVER-/331833252032?hash=item4d42cd98c0:g:0mAAAOSwqbZXEnxW