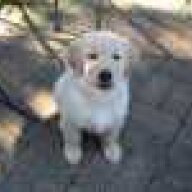 Joined

Feb 7, 2008
Messages

126
Hey girls!
Well, after a little over a year, and going from 114 to 13 - I''m off!
My fiance (!!!) proposed Tuesday night, with the ring of my dreams
There''s a show me the ring thread here with more pics: https://www.pricescope.com/community/threads/
gog
-1-3-cushion-w-
wf
-fine-line.111757/
I came home from work on Tuesday, and went to pick up the keys to our new house (we closed Monday night) - and he had spelled it out on my scrabble board and was waiting in my living room. I knew it was coming, but figured he''d do it when we got to the new house - so he surprised me with sneaking in my current place while I was gone!