Winter is slowly starting to make way for spring and warmer temperatures means more sun! Thus, we think it's the perfect time to highlight some beautiful yellow diamonds to anticipate the arrival of spring in just a few short weeks. After all, yellow diamonds are not said to only represent love, devotion and prosperity but also cheerfulness and is there a more cheerful season than spring?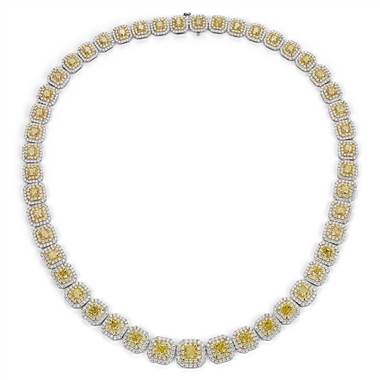 The Academy Awards have come and gone, but one thing is for certain, the jewels are here to stay. We love this yellow diamond necklace because it was meant for someone who wants to see and be seen! To maximize this piece's beauty, wear it with a strapless gown and get ready to have all eyes on you!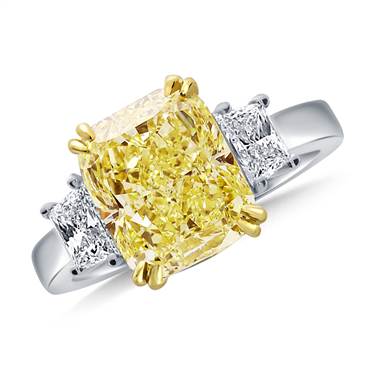 Just because we are on the tail end of engagement season, doesn't mean we've run out of beautiful engagement rings. This fancy yellow masterpiece just screams "I'm engaged". Full disclosure here, I have a weakness for fancy yellow cushion cuts as my own engagement ring features a fancy yellow center stone. Hmmm….maybe we should ask our significant others to upgrade to this ring on our 10-year anniversaries.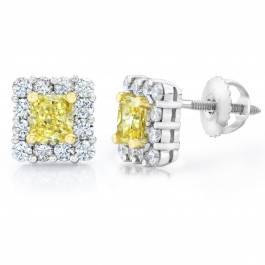 Fancy yellow diamonds aren't reserved to enjoy for special occasions, they're perfect to wear for every day, routine errands. Diamonds are meant to enjoy and not just collect dust in a jewelry box, which is why we love this pair of beautiful diamond earrings.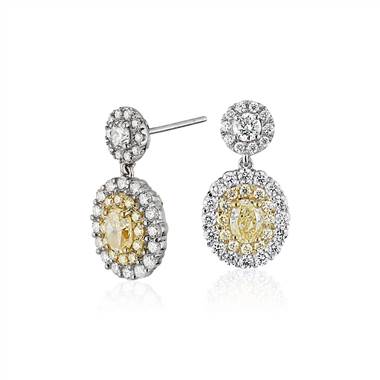 However, if you do need a pair of earrings for a special night on the time, then boy do we have a pair for you! These Oscar-worthy yellow diamond earrings pairs well with the yellow diamond necklace above. The double halo surrounding the center stone makes the stone look larger and we all know that when it comes to the Oscar jewelry, bigger is better!
Even if you're currently surrounded by cold, gray weather, have no fear because the sun is right around the corner! Fancy yellow diamonds brighten up any weather and are versatile enough to take you from a coffee run to the red carpet. Talk about looking at the bright side of things!

By PS Staff