Kismet originally posted her glorious Victorian style 5 stone yellow diamond ring on the Show Me the Bling forum at PriceScope.  This is so gorgeous, the light yellow diamonds are stunning in this setting! This ring is #goals!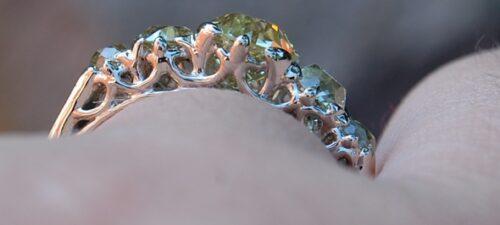 This was a collection of yellow diamonds painstakingly chosen for this project over a year, and it was absolutely worth the time! Wow, I am just in love with this! The light yellow diamonds are beautiful and capture the light. The joy of a custom ring is that you can take the time to make it exactly what you want it to be, and this is a work of art!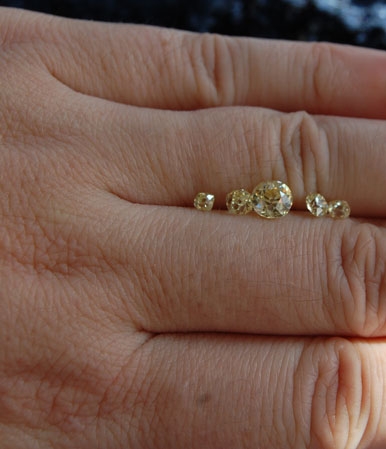 The Stats:
Kismet says: "I don't have mm sizes, but the center stone is about 1 carat, the next 2 are .4-.5 cts and the smallest are around .2-.25cts" and "These were all sold to me as OMCs but I'm pretty sure that they're a mix of OMC, OEC and transitional."
Visit the original post with more pics and join me in congratulating Kismet!
On Throwback Thursdays, we celebrate beautiful pieces that have been shared over the years!
Thank you so much for sharing your jewelry experiences with us. Keep revisiting PriceScope's past with us each Thursday!
#TBT
Come show off YOUR fantastic bling with fellow jewelry lovers and trade professionals
Learn more about engagement ring mount styles from PriceScope