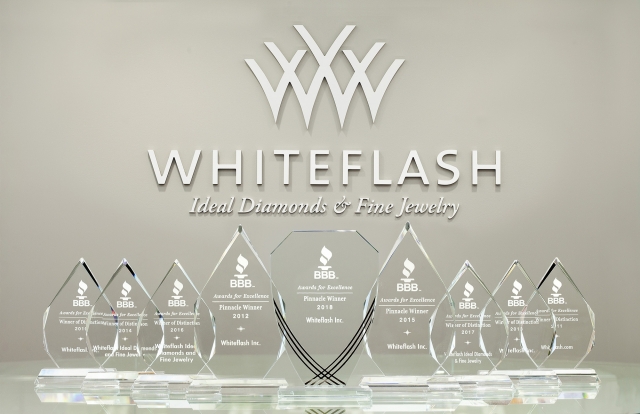 Whiteflash Pinnacle BBB Award 2018
We're proud of one of our sponsors, Whiteflash, for becoming one of the premier diamond and fine jewelry retailers in the country. Their commitment to excellence has not gone unnoticed and as a result, the company just received the 2018 Pinnacle Award from the Better Business Bureau (BBB). It is the third time in the last 6 years (2012) & 2015 that they have won this prestigious honor.
Congratulation to everyone involved. It is an amazing accomplishment and shows the continued importance of Whiteflash's commitment to ethics, overall excellence and quality in the workplace. In addition, they have been recertified for IS0 9001 and upgraded to the ISO 9001:2015 standard which is unheard of for jewelry trade to do.