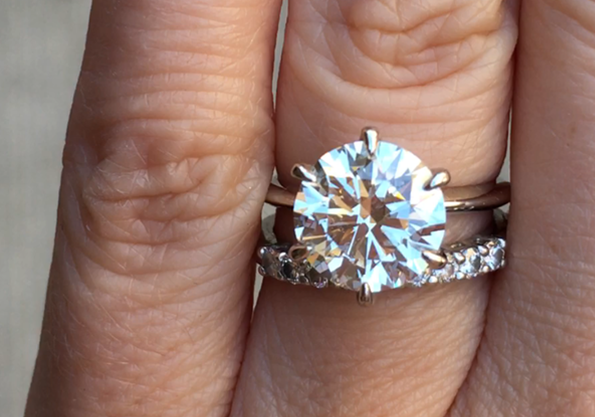 WF ACA Engagement Ring Upgrade for HappyNewLife
HappyNewLife shared her WF ACA engagement ring upgrade with us on the Show Me The Bling Community at PriceScope.com For the Jewel of the Week, I logged in to take a gander at what had been posted thus far and, honestly, I didn't even make it very far before this stopped me in my tracks. HappyNewLife's wife wanted to upgrade her ring as a token of appreciation, and she did not disappoint!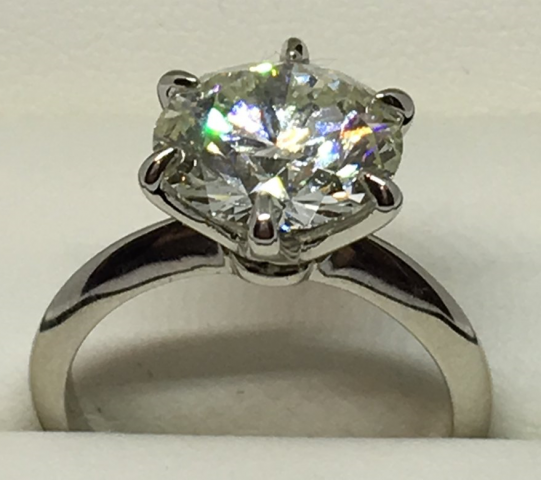 Another angle of this gorgeous ring!
Choosing Whiteflash was an excellent choice and this diamond lives up to the name "A Cut Above!" The finger coverage is decadent and the sparkle factor cannot be denied! Fabulous upgrade, congratulations, HappyNewLife!
The Stats:
2.937 carats Whiteflash A Cut Above
AGS0 ideal cut
I Color
VS2 clarity
9.30×9.37×5.62 mm
depth: 60.1
table: 56.9
crown: 34
pavilion: 40.8
eye-clean and no fluorescence
ring size 4.5
Set in Platinum
Want to see the entire post with more pics? The bling is in here!
The Jewel of the Week is our chance to feature and appreciate a recently posted piece from the Show Me the Bling Community!
Thank you so much for sharing your jewelry experiences with us. We look forward to seeing more!
#JOTW
Getting ready to pop the question? Get proposal ideas, here.
Come show off YOUR fantastic bling with fellow jewelry lovers and trade professionals in the Show Me The Bling Community at PriceScope.