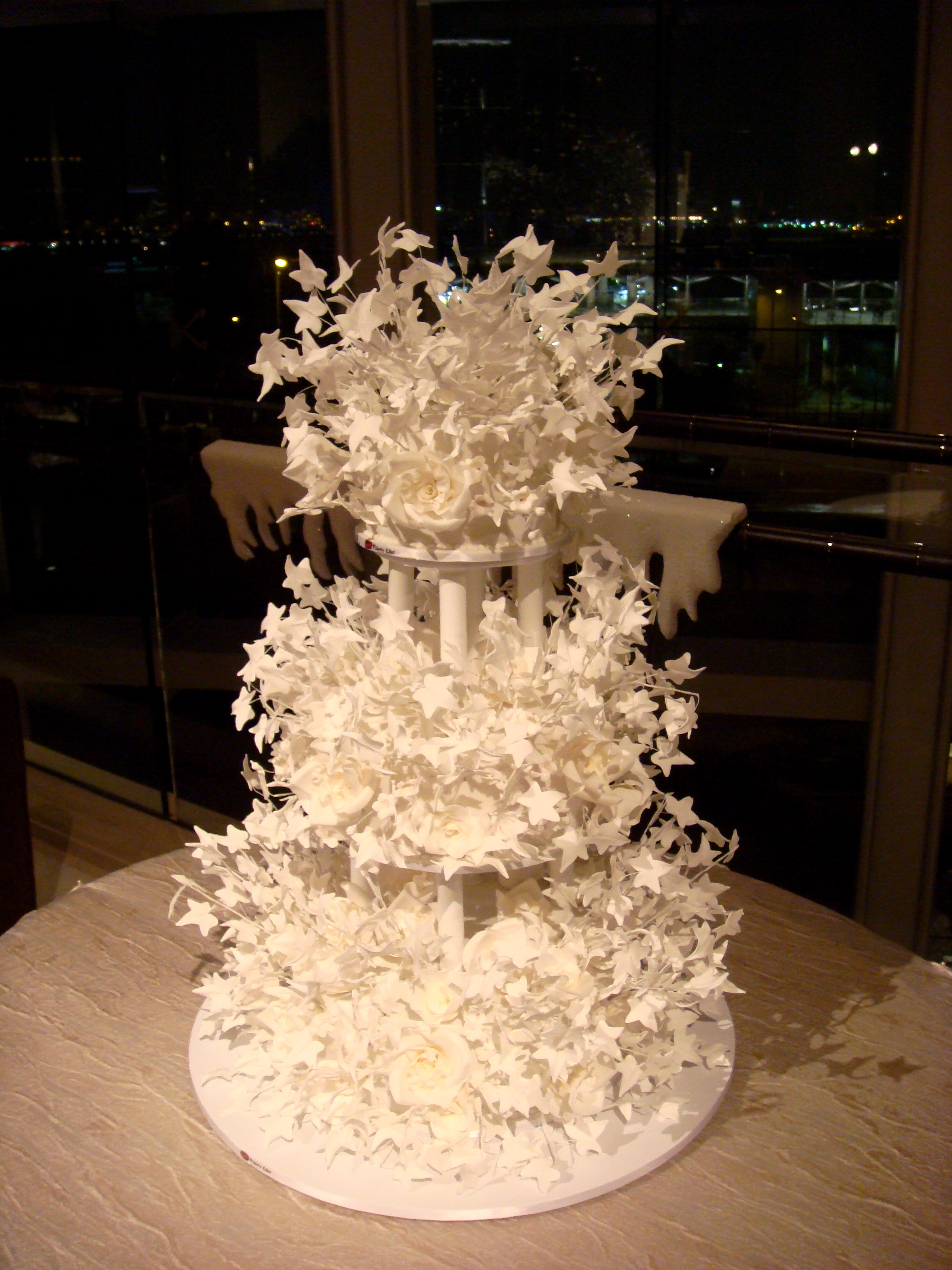 Wedding Cake By dion gillard (originally posted to Flickr as Amazing Cake…) [CC BY 2.0 via Wikimedia Commons]
Wedding season is nearly upon us. Innumerable brides-to-be are currently making the final decisions on what jewelry to wear with their wedding dresses. At times, it can be a downright confusing choice; grandma's pearls or a jaw-dropping statement necklace.
To this we say, "Why not find inspiration from your wedding cake?" Your wedding aesthetic is reflected in your cake and with many wedding cakes incorporating elements from brides' dresses, then look no further than your cake for style guidance.
Tiered Cupcakes
Cupcakes have become quite popular with many brides. Particularly brides who prefer a more laid-back ceremony and reception. It isn't surprising to find these brides wearing a beautiful crown of flowers in place of a veil (A popular look for 2017 by the way.) We believe this rose gold eternity ring is a perfect complement for a bride who loves to wear flowers in her hair and on her hand.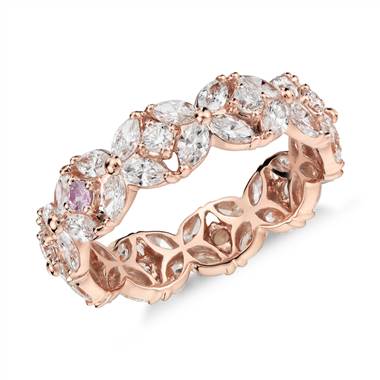 Monique Lhuilliher petal garland diamond eternity ring in 18K rose gold

at Blue Nile
Naked Cake
The naked wedding cake look is all the rage right now. Brides and grooms have fallen in love with this minimalist look and you can only expect to see more naked and semi-naked cakes. Brides which love this look should gravitate to minimalism jewelry. We love an understated geometric bracelet which echoes the minimalist look of naked wedding cakes. This bracelet is the ideal piece for minimalist brides who want a bit of shine on their special day.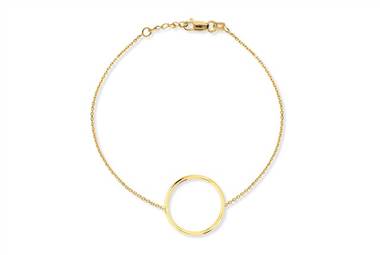 Open disc bracelet in 14K yellow gold

at Ritani
Traditional Wedding Cake
If it ain't broke…A bride can never go wrong by selecting a traditional wedding cake OR opting to wear a classic wedding dress. Now, one can always place a pair of pearls on her ears but we think a pair of diamond studs will always be in style.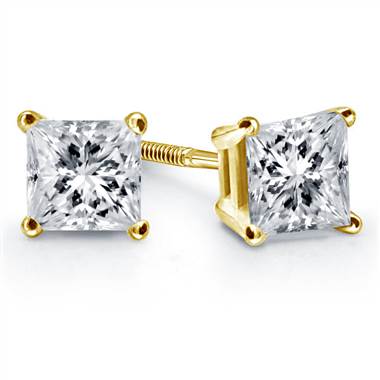 Prong set princess diamond stud earrings in 14K yellow gold

at B2C Jewels
Brides may search high and low for inspiration for their wedding day look, however, they simply just need to look to the catering table as a reflection of their aesthetic. And why not take inspiration from there? Wedding cakes are designed to taste as well as look amazing; a perfect style beginning for every bride.

By PS Staff