By
Erika Winters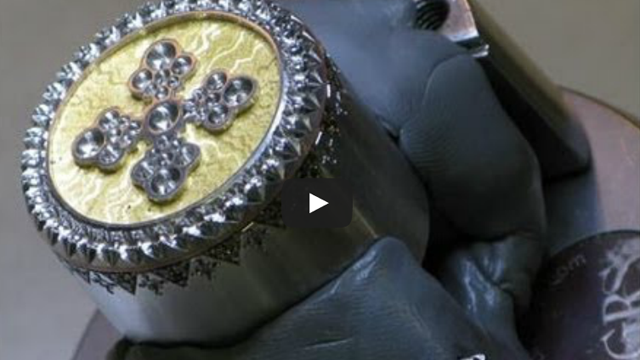 Video requires Flash. Also watch at YouTube.
The holidays are the busiest season for many jewelers, and while customers are patiently awaiting their special pieces, the elves behind the scenes are working their magic to complete holiday orders! For those who love to see the process as much as they enjoy finished pieces, the Alexandre School for Optical Diamond Setting in Belgium has some wonderful videos on YouTube that show jewelry making in detail.
Check out the video above to see the Alexandre School in action–it's pretty hypnotic! Happy holidays!
Related:
Video: Patek Philippe Unveils World's Most Complicated Watch, the Grandmaster Chime