By
Erika Winters
Pantone recently announced its 2015 color of the year, Marsala, which is described as a "naturally robust and earthy wine red." When I saw the news, I immediately thought of the darker brownish- and purplish-red garnets that can be found in jewelry from the Georgian and Victorian periods.
While many antique collectors treasure these garnet jewels, some dark red garnets have been written off as dusky and somewhat unattractive in favor of the flashier garnet colors like the rich greens of both tsavorite and demantoid garnets–and also the vivid orange of some spessartite garnets. Garnets comprise a very complex group of gems that can be found in almost every color of the rainbow. So the darker reds–known as "your grandma's garnets"–tend to be overlooked by contemporary collectors.
Pantone's color of the year choices can be particularly polarizing. Remember Radiant Orchid from last year? It was interesting to see such strong reactions to a relatively innocuous hue. I was personally indifferent to Radiant Orchid, but Marsala is a color that I can appreciate simply because I love Victorian jewelry. These are grandma's (and really great-grandma's) garnets, yes, but worn today they revive the style in glittering form.
Online antique jewelry destination 1stdibs.com has a lovely variety of antique garnet pieces from different dealers. So here are few gorgeous examples that speak to Pantone's latest color trend, Marsala.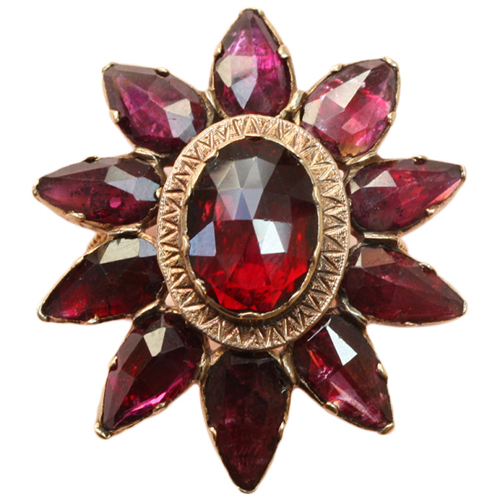 19th-century garnet star ring from Kunsthandel Inez Stodel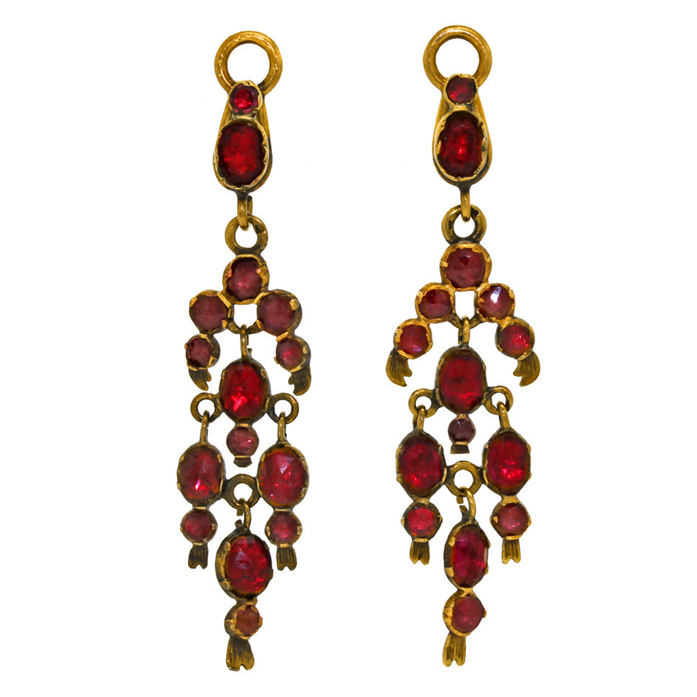 Victorian garnet dangle earrings from Lawrence Jeffrey Estate Jewelers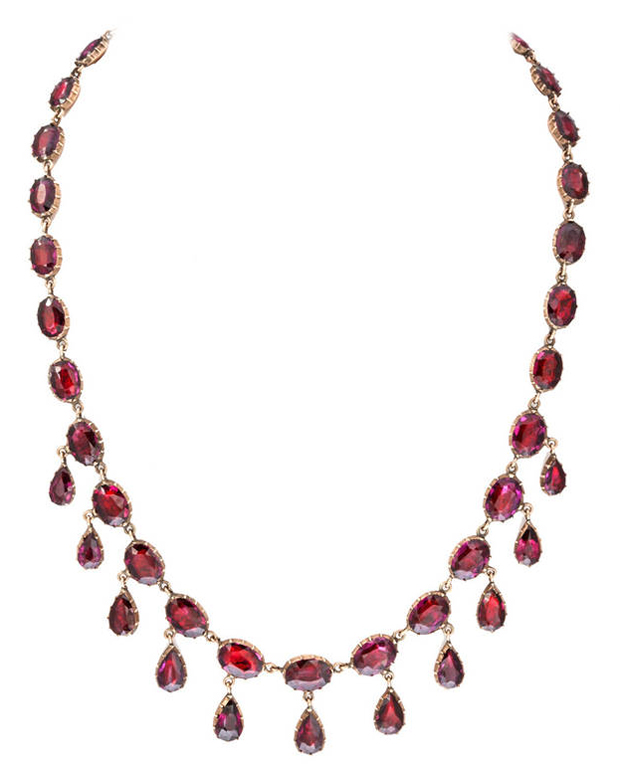 Georgian garnet necklace (circa 1820) from Glorious Antique Jewelry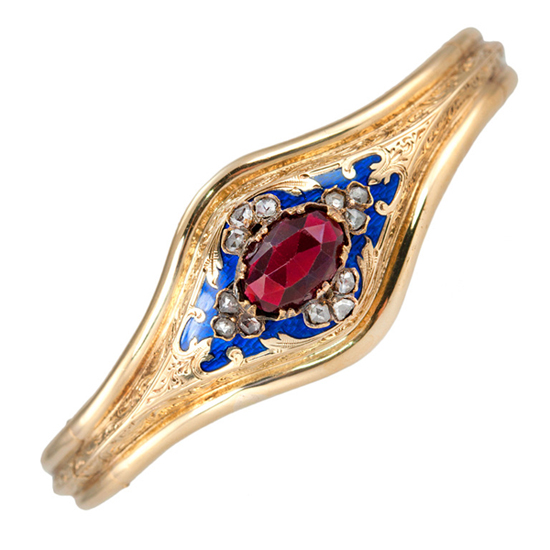 Victorian garnet and diamond bangle in 18k gold from Craig Evan Small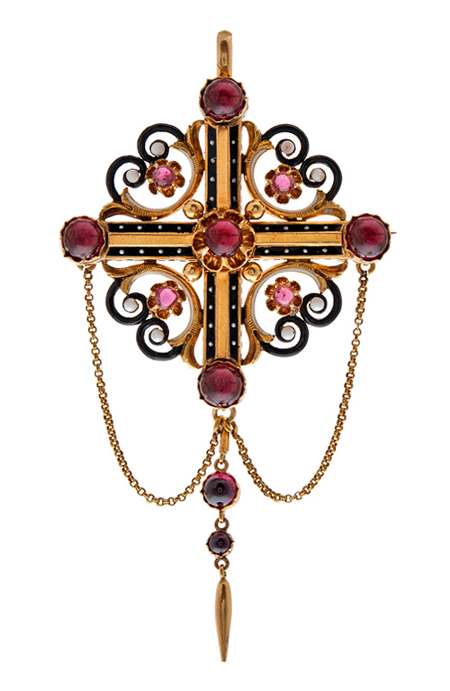 Victorian garnet brooch/pendant from Fourtane
Related topics:
Jewelry Dreams in Pantone's Tangerine Tango
Pantone 2013 Color of the Year Pinspiration: 6 Emerald Pinterest Boards to Follow