By Erika W.


What is a Mother's Ring?
Mother's rings traditionally feature the birthstones of each child in a family. There are many ways to add flair to the traditional Mother's ring. Stacking rings, three stone rings, five stone rings and bands are great options for unique birthstone combinations. Celebrate moms with creative and colorful Mother's rings!
Mother's Day is Sunday, May 8th-in the United States.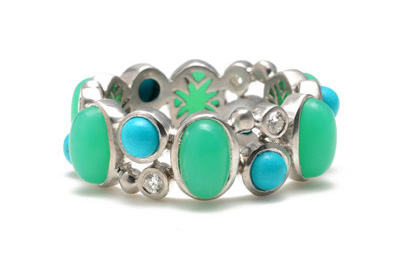 Combine different birthstones in a bezel set eternity band like this one from Elizabeth Showers. This ring features chrysoprase, turquoise and white sapphire in rhodium plated silver.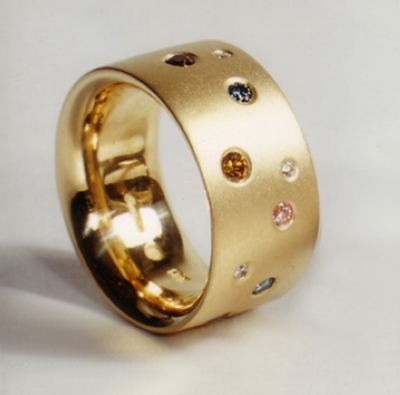 Accommodate many family members with burnished set birthstones scattered across a wide band.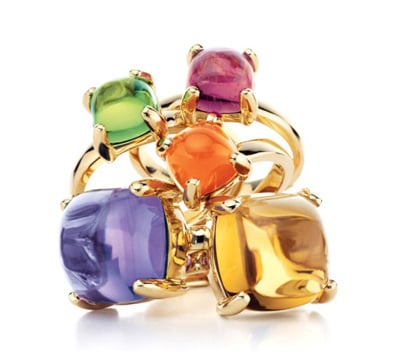 Many designers are working in cabochon stacking rings, and Paloma Picasso's Sugar Stacks are a great example-a fun way to wear your children's birthstones.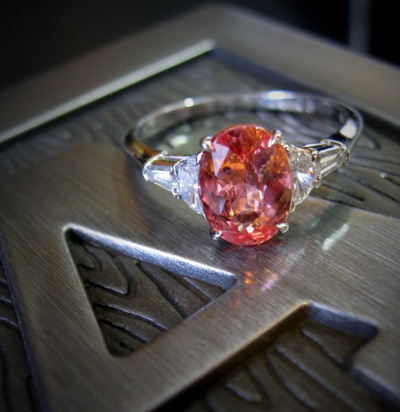 Posted by TravelingGal
My Amelia Ring
TGal's classic five stone ring was made to commemorate her daughter. The stunning ring features a padparadscha sapphire and her daughter's birthstone, diamonds. -A lovely Mother's ring and future heirloom!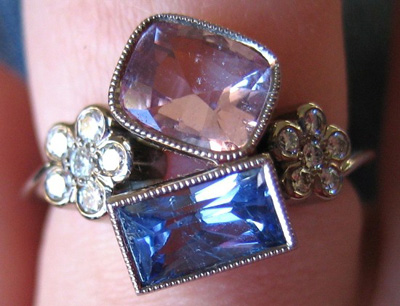 Posted by mariedtiger
My right hand Mom and children celebration ring
The pink and blue sapphires in this ring represent mariedtiger's two children while the diamond flowers symbolize the parents in addition to the births of the babies. "…this is my celebratory arrangement of flowers, that will remind me of this time that my children are small."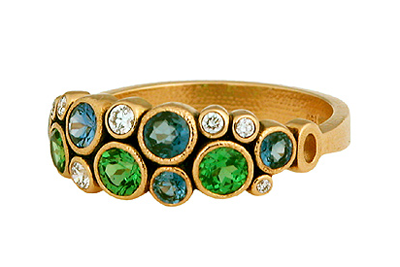 Another interesting way to combine your children's birthstones, this Alex Sepkus ring features tsavorite garnets, sapphires, and diamonds.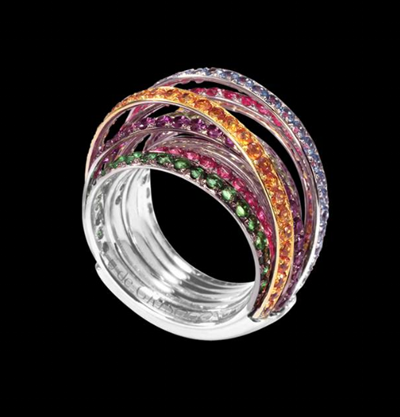 A colorful band from de Grisogono's Allegra collection makes a statement while combining emerald, amethyst, peridot, topaz, and sapphire.
Related Topics:
Share your Mother's Rings