An Amazon original film, Sylvie's Love (Image Source: Amazon).
Just before Christmas, Amazon delivered a gift for all of its Prime members. Releasing the Sundance Film Festival darling Sylvie's Love onto their streaming platform, with free access to all that have a subscription. It is a period feast for the eyes and ears.
Set amidst the Harlem jazz scene of the late fifties through the early sixties, Sylvie is caught in a star-crossed love affair with a saxophonist who her Mother declared as being "below her station." Sylvie takes a hold of her life and follows her career dreams in spite of her romantic entanglements.  The love story is the focus, but it is closely followed in impact by the fact that Sylvie gives herself permission to consider her own goals.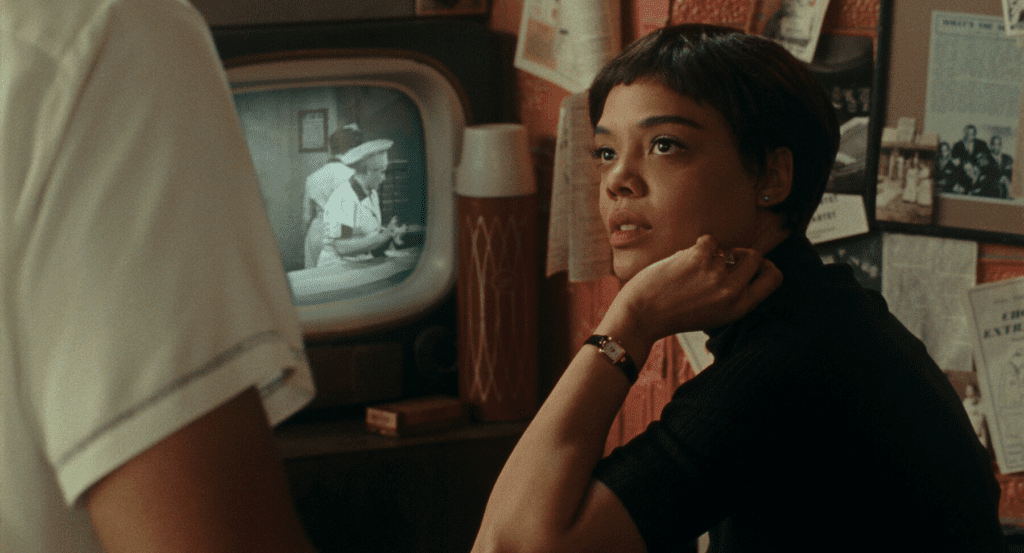 The costume designer for Sylvie's Love, Phoenix Mellow, has costumed other period pieces, such as Mad Men and Hollywood, She used her experience to really transport the audience into the era. Mellow sent mood boards to Chanel, in hopes that they would smile upon the small indie film. Tessa Thompson, the rising star who portrayed Sylvie tapped her previously established relationship with Chanel. As a long time fan and supporter, Thompson often dons Chanel on the red carpet and has been spotted sitting front row at their runway shows. Between Tessa Thompson and Phoenix Mellow's efforts, Chanel allowed access to its archives for their use.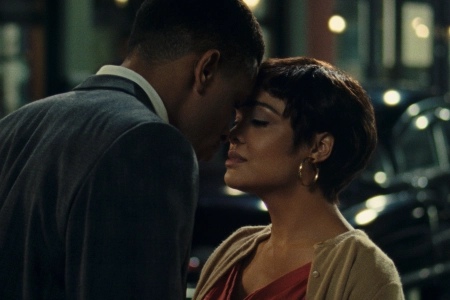 Now to the part we are all here for, the jewelry! The use of jewelry in this movie was pretty lovely. It was not necessarily front and center like we might enjoy but it was definitely a part of painting each picture that the characters were in.  The jewelry, the looks are part of the visual descriptors for what phase of life Sylvie is in. As the young lady in the beginning, she is the sum of her parts. Her father runs a record store, and her mother runs a school for etiquette and comportment. Sylvie is dressed like the fashion-forward youth of the time, with small studs in her ears and a dainty watch (along with an engagement ring, but I'll let you learn about that on your own). She is feminine and delicate while also being able to dance the night away. As Sylvie aged and came more into her own power, her fashion and jewelry choices changed as well. The women that have grasped the reins of their own destiny in the film have a more assured jewelry look.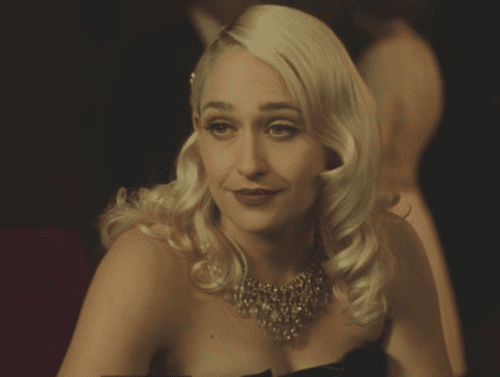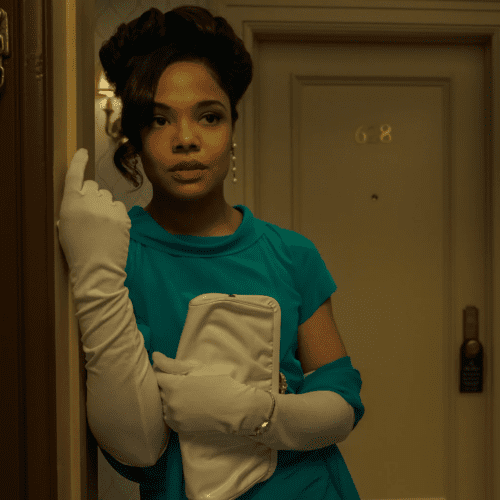 Part of the inspired jewelry choices came from Sylvie's portrayer, Tessa Thompson. From Popsugar: "Mellow called dressing Thompson a "collaboration." "She has her own sense of style and very much was the muse for pulling her character together," the costume designer told Popsugar. "For most of the accessories, I would put out a tray of earrings, bracelets, and gloves for us to try with the costume. I let her gravitate towards her favorites for the character."

Sylvie's Love was overall a nice movie that was beautiful to watch. Check it out on Amazon Prime Streaming.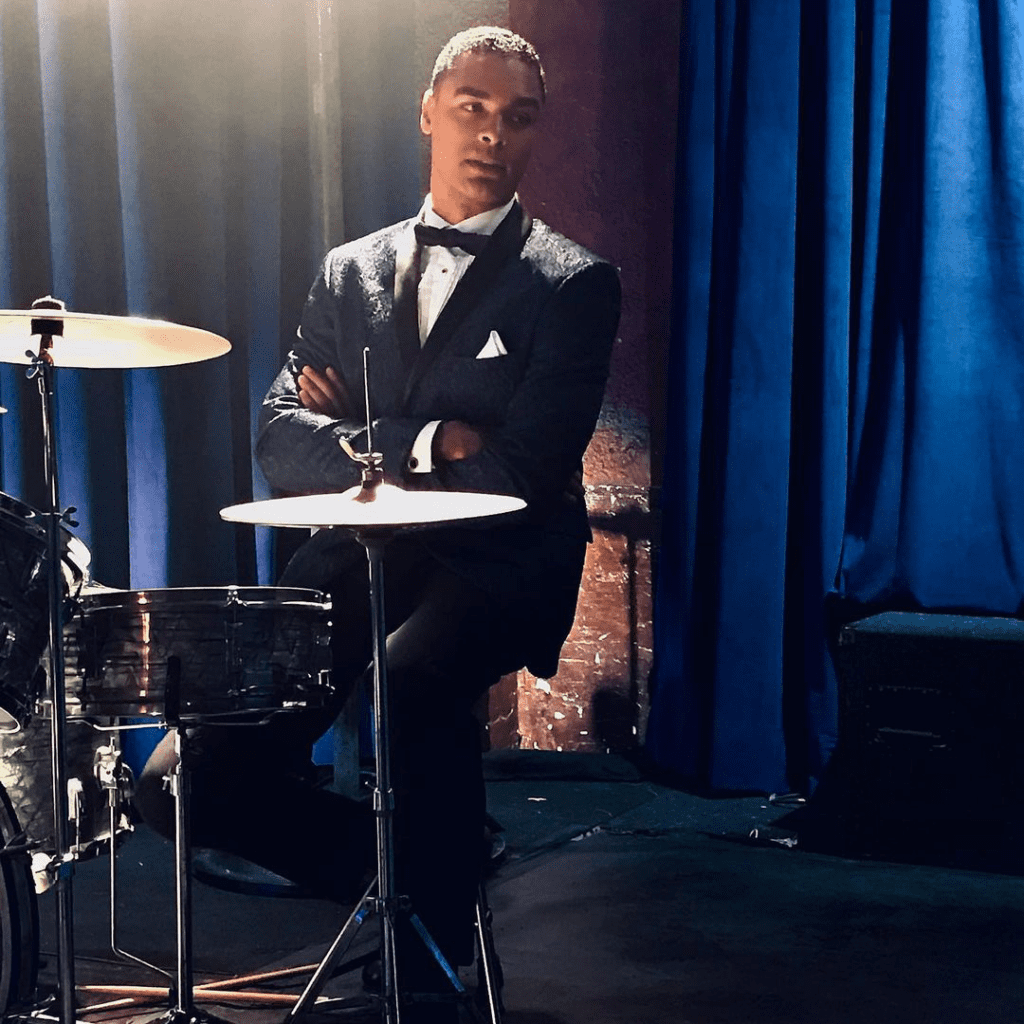 Get the Look: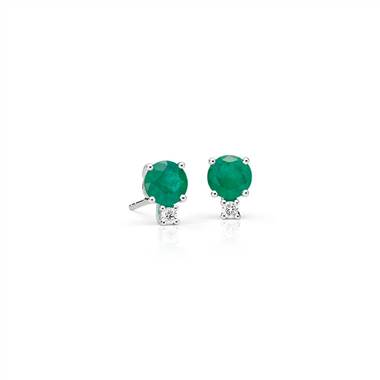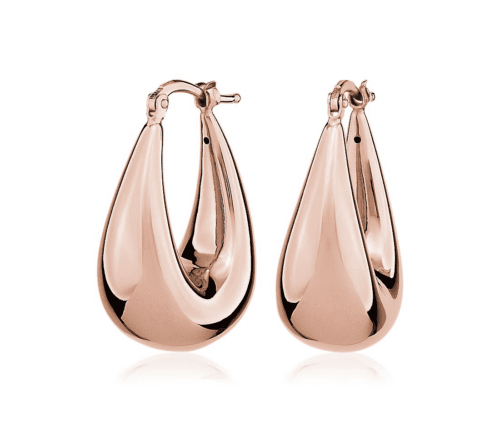 Written by Kayti Kawachi