Featured Image: Radiant-Cut Pink Sapphire Ring with Pear-Shaped Diamond Halo in 18k White Gold from Blue Nile
Super Bowl LIV has passed and the Kansas City Chiefs walked away with bragging rights and a MASSIVE ring showing the world that they are the new Super Bowl champions. Well, we thought, why should the winners get to have all of the fun. Shouldn't we be able to wear some Super Bowl-esque rings to celebrate the fact that we woke up this morning? Of course, so in the spirit of Super Bowl LIV, we bring you five supersized rings that would cause anyone to win the big game so long as this would be waiting at the finish line.
Blue Ribbon Beauty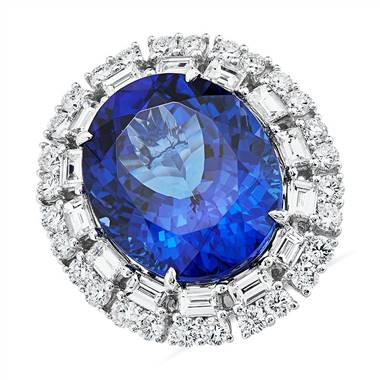 Winners are usually given a blue ribbon when they come in first place, but winning is so much better when you can show everyone your accomplishment. This blue ribbon tanzanite ring accomplishes just that and can definitely hold its own against any championship ring.
Bling Ring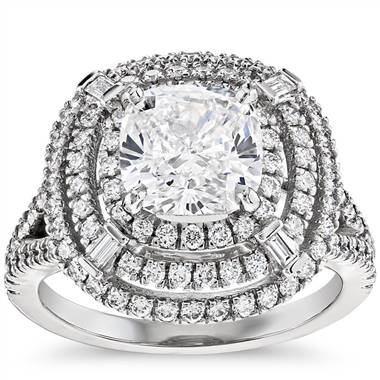 This ring resembles some of the best Super Bowl rings we've ever seen. It's blinged out triple halo setting highlights a beautiful cushion cut center stone. I mean, can you really have a Super Bowl ring without the bling?
Green with Envy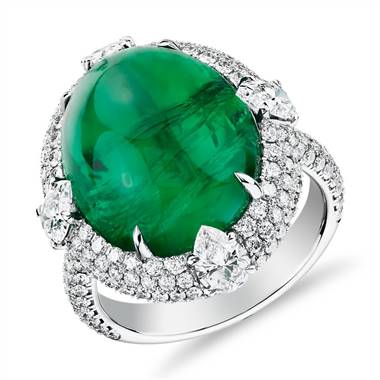 You did it. You made it to the top. You're a champion, but we guarantee that for every person thrilled with your accomplishment, there is someone in the wings jealous that it's you, not him or her sitting at the top of the food chain. So, give them a green emerald to focus their green eyes on and tell your jealous fans that they too could have one of these if they only worked a little harder.
Supersized Sunshine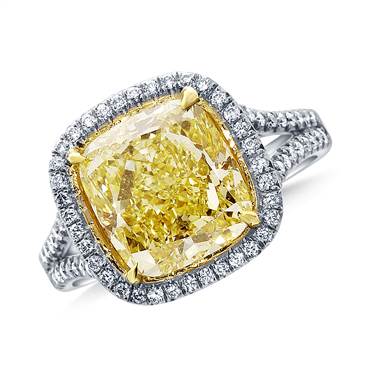 Super Bowl rings are known for having clear and beautiful faces and this canary yellow beauty is no different. We think this sunny stunner exhibits one of the best trends of 2020, colored stones. Not to mention that we would train a bit harder if we could guarantee this would be waiting for us when we won.
Supersized MVP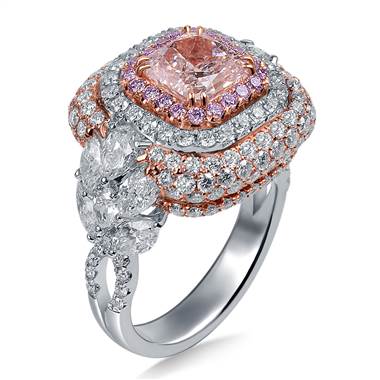 Behold, the MVP of supersized rings. This beauty is packed with diamonds of all colors and sizes to create a ring which could very well put Super Bowl rings to shame. This ring is a study in well-appointed excess so don't be surprised if you see this ring on a WAGs finger soon.
Super Bowl Sunday needs Supersized rings and all of these rings are worthy of a championship in their own rights. Congrats on winning the big game!