(Source: Kris Jenner | Pinterest)
November is here and we would be remiss if we didn't mention one of modern society's most famous November babies, Kris Jenner. Now, we know she needs no introduction, but we are in awe of her talent development abilities as her brain has given us quite possibly the most famous family in modern history. Her momager brain was able to leverage a simple television show into a multi-billion dollar empire and her family was paying attention along the way. Kylie Jenner is CEO of a lucrative cosmetics empire and Kim Kardashian has leveraged Kris Jenner's opportunities into a wide array of lucrative businesses. However, the real star of the family is Kris and we admire her ability to make business deals appear out of thin air all the while looking good at the same time. So, with that being said, let's take a closer look at some of Kris's essential jewelry pieces for every mogul momager.
DIAMOND RINGS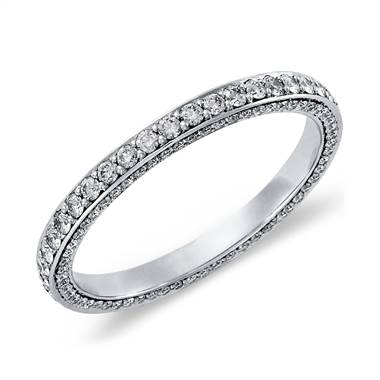 It isn't Kris Jenner if it doesn't have diamonds. Kris's love of diamonds is well known and she has amassed quite the collection. What's interesting, however, is although she has seemingly unlimited funds to wear the largest diamonds, her daily preference aligns with thin, eternity, and stackable diamond rings. Her personal style is all about clean lines and crisp, tailored separates therefore her preference for this style of diamond rings falls right in line with this look. Plus it enables her to get down to business while looking good. Yet, this doesn't mean that she eschews large diamond rings; she is Kim Kardashian's mom after all. But, she saves the jaw-dropping pieces for the big events and stays true to her tailored looks during the day.
DIAMOND STUDS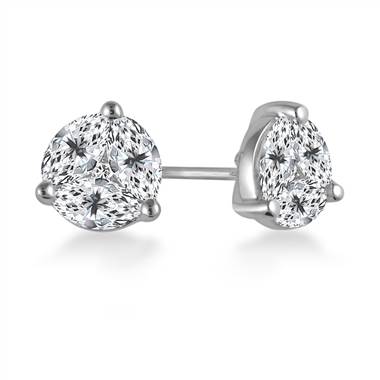 Since Kris's personal style is tailored, clean, and businesslike, it is no surprise that her signature hairstyle is a low maintenance cut. She will not waste precious time getting her hair done (or doing it) and has selected a short style that marries her love of businesslike efficiency and style. As a result of her hairstyle, she gravitates to diamond studs to up the wow factor. Kris loves a solid diamond earring to bring light to her face and she wears them well. If you're looking to Kris for some jewelry inspiration, you should definitely start with a pair of her signature studs and remember to take them out before you go to the beach!
CROSS PENDANT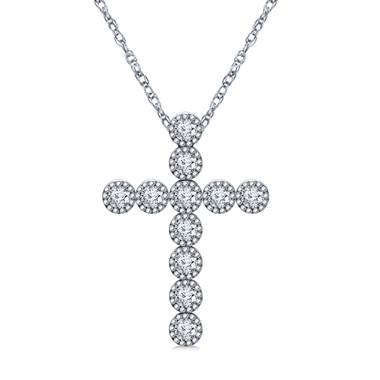 Kris is also known for possessing a strong sense of faith. So, we are not surprised that she also has an affinity for pendant crosses. This love of cross pendants has also been transferred to her children with both Kim, Khloe, and Kendall stepping out with cross pieces. A cross pendant is a must in this family and Kris Jenner is leading the way with her love for Christ.
Kris Jenner is possibly one of the most famous female managers in the world. She coined the term momager for her ability to steer the Kardashian-Jenner clan into a worldwide empire all the time looking just as fabulous along the way. How did she do all of this while looking so fabulous? She stayed true to timeless, classic pieces that would stand the test of time and then echoed that same sentiment in her jewelry wardrobe. So, let's all raise our glasses to Kris Jenner, the world's best momager and style icon! Happy Birthday from all of us at PriceScope.
Written by Ashley Boykin