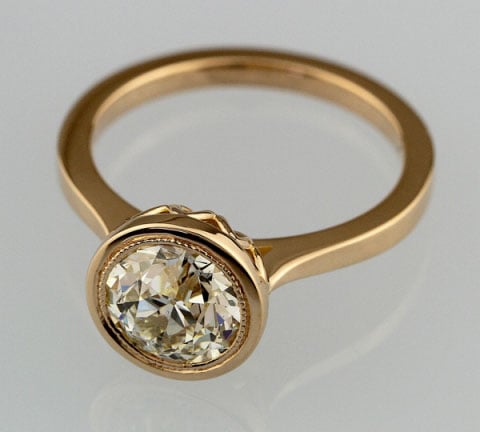 Throwback Thursday – Beautiful Jewelry Shared by PS Members
It was an unbelievable day for lin_ny when this beautiful bezel engagement ring was first slipped on her finger! The weekend was not exactly playing out as she had imagined, then it suddenly turned around in an incredible fashion.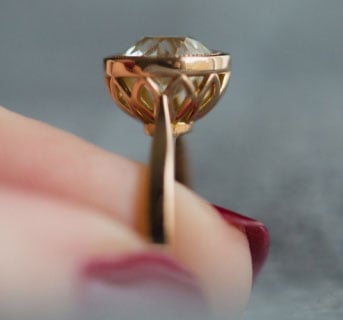 The stone was previously appraised as a 1.3 carat L-M Old European Cut (OEC). The exceptional 18K rose gold bezel was set by Engagement Rings Direct, currently known as Brilliantly Engaged! The delicate petals are an exquisite touch! Lin_ny's fiancé did an outstanding job!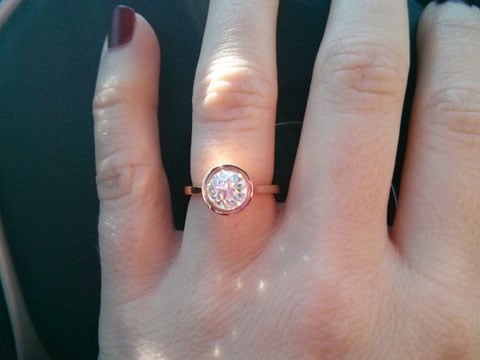 It is simply stunning and looks lovely on lin_ny's finger!
To read the original post with more pictures, click here.
For Throwback Thursdays, we take the opportunity to re-appreciate beautiful pieces that have been shared over the years!
Thank you so much for sharing your jewelry experiences with us. Keep revisiting PriceScope's past with us each Thursday!
Try our Jewelry Search to see more amazing engagement rings.
#TBT