By
Erika Winters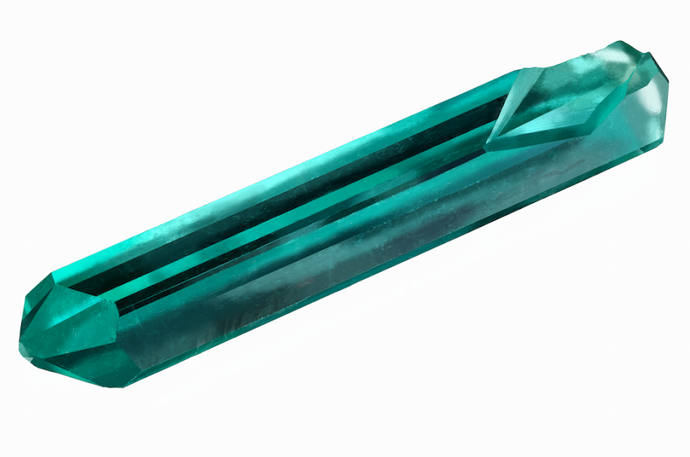 This 106.53-carat emerald crystal will be on display at Robert Procop's touring emerald exhibition. The crystal is suspended in a diamond capsule pendant shown below.
You don't have to follow the Yellow Brick Road to arrive at Emerald City, as Robert Procop's incredible emerald specimens and jewels are embarking on a U.S. retail tour. Internationally renowned jeweler Robert Procop–also known for his stunning collaboration with Angelina Jolie–will be showcasing never-before-seen emeralds at select U.S. jewelry retail stores starting on April 25 in Palo Alto, CA.
The tour includes some of the rarest emeralds in the world, including the 106.53-carat "African Kryptonite" specimen shown above. And a 39.01-carat natural emerald crystal formation named the "Emerald City" delivers a veritable skyline of lush green in gem form.
Robert Procop describes the tour's creation:
The unique qualities in each of these emeralds, their intense green colors, remarkable shapes, and sizes, all contribute to my passion for these stones. The rarities in each are a wonder.
We have faceted some of the finest emeralds from different parts of the world with a few noted rarities that have not yet been seen. The jeweler or private collector will truly be able to appreciate the beauty, treasure and value of each stone.
Therefore, due to these emeralds' exceptional individual allurement, this traveling exhibit was created.
Tour dates and locations:
Darren McClung Jewelry in Palo Alto, CA • April 25–26
Chas Schwartz & Son in Washington, D.C. • May 2–3
Donoho's Jewelers in The Woodlands, TX • May 8–10
Enjoy highlights from Robert Procop's tour below!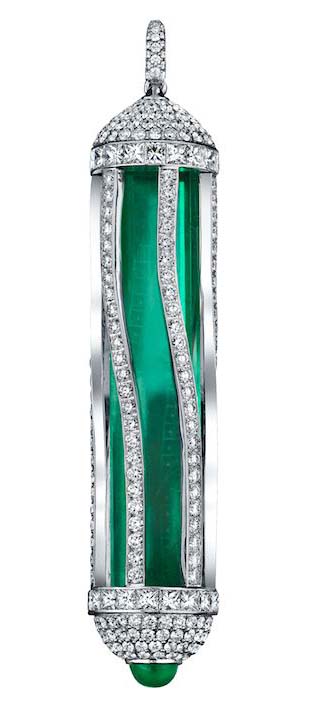 One of the most striking gems is a 106.53-carat Nigerian emerald (shown loose at top), which is among the rarest in the world. The naturally-formed crystal was certified by Dr. A. Peretti, founder of the Gem Research Laboratory in Switzerland (GRS), as containing no oil. The elongated crystal named the "African Kryptonite" is held in a capsule pendant with 25.33-carats of diamonds.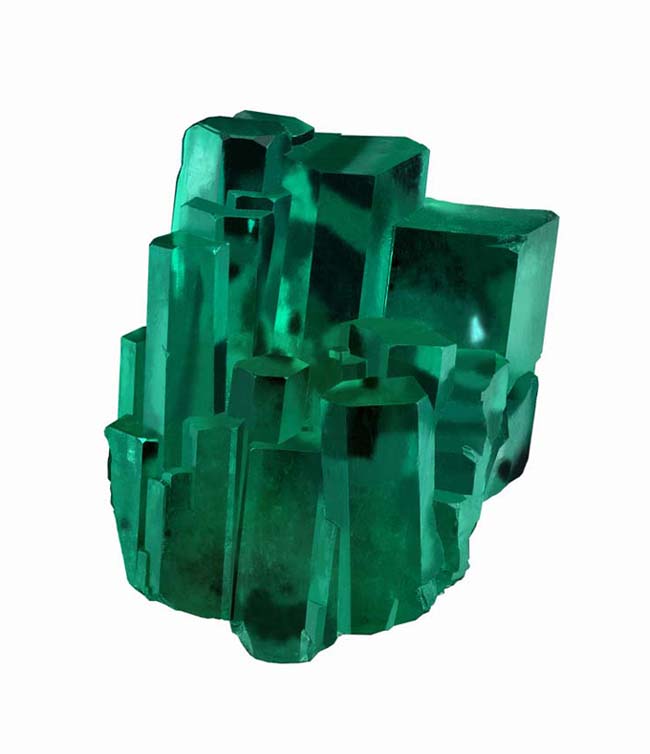 A 39.01-carat natural emerald crystal formation called the "Emerald City" will be on display at select retailers on Robert Procop's tour. "This emerald crystal rough is arranged in an aggregate of a series of prisms that resemble the skyline of skyscrapers in megacities," said Dr. A. Peretti of the Gem Research Laboratory.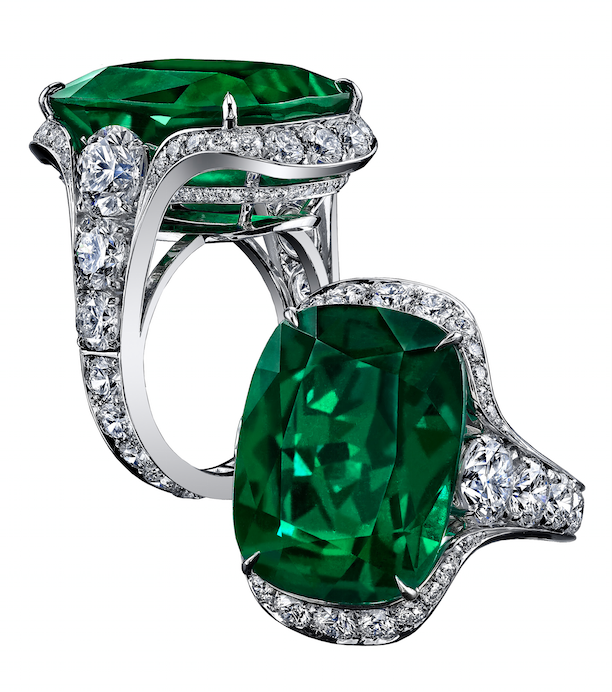 Robert Procop Exceptional Jewels Collection • 23.03-carat cushion-cut emerald set with diamonds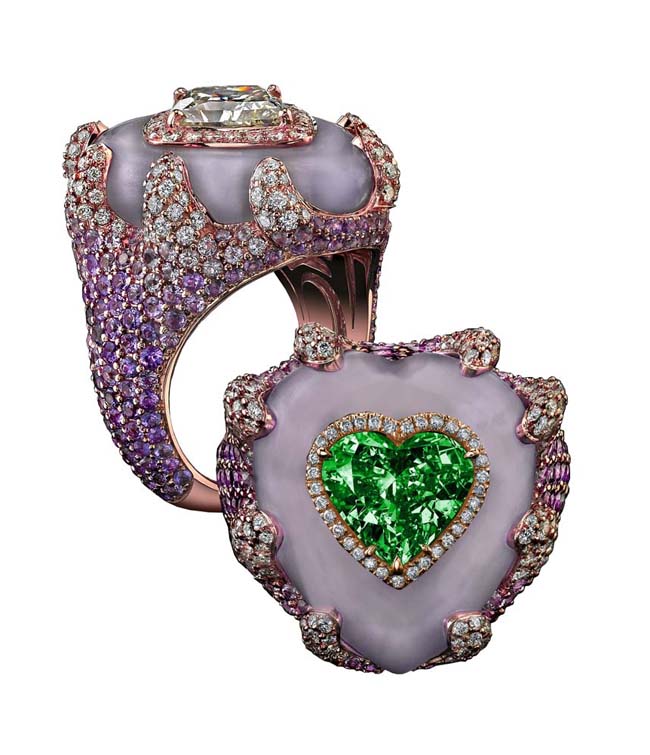 Robert Procop Exceptional Jewels Collection • 7.06-carat emerald heart ring
Related:
Incredible Jewels by Robert Procop

Angelina Jolie's Engagement Ring from Brad Pitt
Exceptional Emeralds to Highlight Christie's Hong Kong Auction