Rubies are the birthstone for the month of July, and as a July baby, they are one of my faves! This radiant Ruby Cluster Ring posted by ac117 blew me away, we had to celebrate it dor the Jewel of the Week. Breathtaking and Timeless!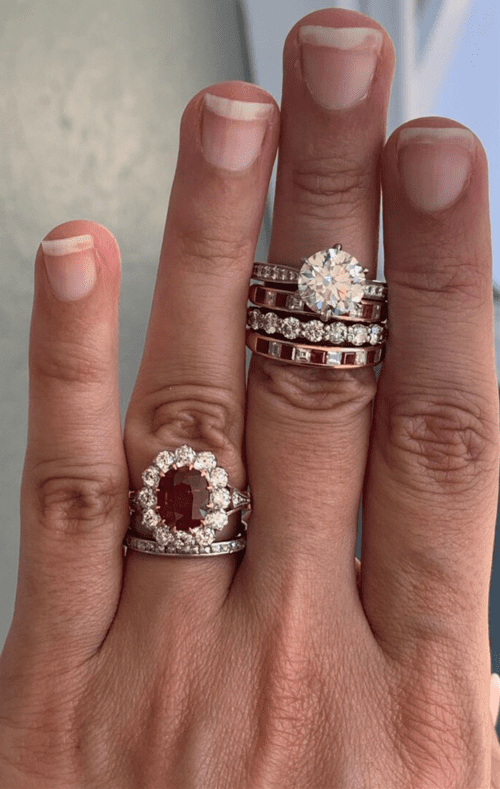 This is not the first time this ring has presented itself to ac117, but this time she knew she had to snap it up. How lucky is it that the same ring that she had so loved returned to her, it was fate. Those kinds of stories happen quite a lot amongst PriceScopers. This was a bucket list item for ac117, and it is great knowing that she gets to mark it off.
This ruby cluster reminds me of a Royal Engagement ring, the ring Prince Andrew proposed to Sarah Ferguson with. I know that ac117 had fantasies that a fine lady once wore this ring, and the truth is that a fine lady is currently wearing it! It is fun to dream about the stories that our antique jewelry has been through, and I imagine that this ring has seen some magnificent things. We love a fab diamond cluster and this one has stood the test of time.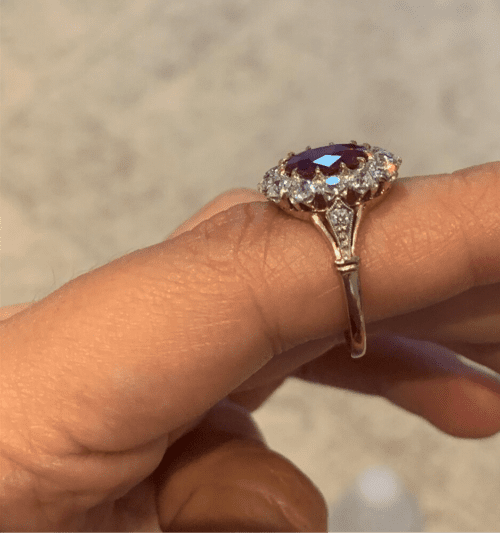 THE DETAILS
Ac117 has the GIA certificate, which states that this is a certified natural ruby, heat only from Thailand and measures 7.97×7.14. It is surrounded by phenomenal OECs that let that center stone sing.  She graced us with so many wonderful pictures to enjoy, it is merely impossible to pick a favorite. The collected pieces that she shared are amazing! Congratulations on this new ring, we hope that you wear it with gusto!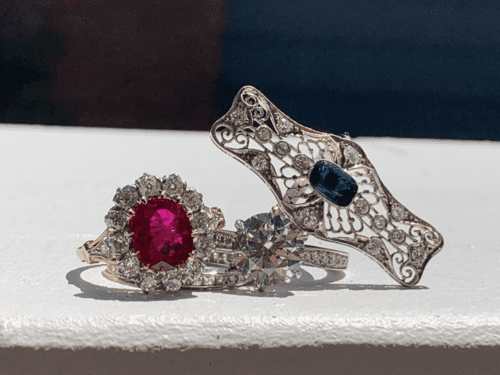 The Jewel of the Week is our chance to feature and appreciate a recently posted piece from the Show Me the Bling Community!
Thank you so much for sharing your jewelry experiences with us. We look forward to seeing more!
What do you look for when buying colored gems? Find Out Here. 
Written By Kayti Kawachi