July 1st marked Princess Diana's birthday, so we believe it is only fitting to pay homage to her timeless sense of style during this time. Diana was a fun, loving, and full of life kind of woman and these characteristics were reflected through the clothes and jewelry she wore. Let's take a look at some of the classic Diane inspired jewelry pieces that are still so relevant today.
CLASSIC DIANA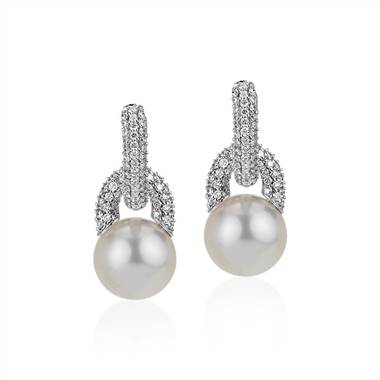 Diana was a fashion style icon way ahead of her time. She wore clothes that were elegant yet cheerful that conveyed approachability and warmth. Lady Diana Spencer, as she was then known, would grab the attention of those she would encounter through the way she carried and presented herself. This was seen beyond the clothes she wore but by the way, she paired her elegant fashion looks with classic jewelry pieces. Pearls were Diana's go-to earrings. You can never go wrong with a pair of classic pearls. Pearls are timeless and as we've seen in recent news and on social media, many people are adopting the classic gemstone once again. Just take a look at those stunning Diamond Pearl Earrings in 18K White Gold at Blue Nile. There is a wide range of Pearl earrings to choose from so whether you're looking for some classic studs or dangling earrings Blue Nile is bound to have something for you.
MAKING A STATEMENT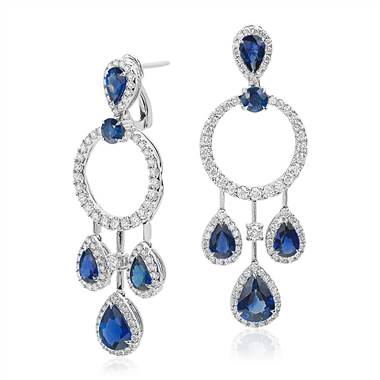 There is no doubt that Diana made a statement whenever she walked into the room. Beyond Diana's jewelry box was the tiara's she wore. These Pear Shaped Sapphire and Diamond Drop Earrings set in 18K White Gold were inspired by the Spencer tiara made of diamonds and silver on her wedding day. There is no doubt that these drop earrings would make you feel like a princess when worn. Add a pair of Diamond Drop Earrings to your collection for a black-tie event or anniversary dinner- these will definitely turn heads when you walk in the room.
ALL CHOKED UP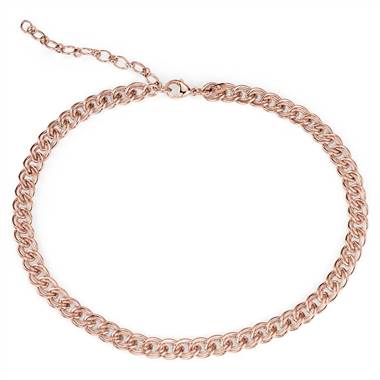 The late Princess Diana is still a trendsetter. One need only look at how many trends she has set which are still in use today. One of which are chokers, believe it or not. She was a big fan of choker necklaces. More than likely because they showed off her graceful neck to its best advantage. Nonetheless, she mostly wore chockers during white tie events.
Princess Diana was known for her style, her grace, and joie de vivre. Diana's legacy lives on as she continues to influence women's fashion amongst royalty and the general public.
Join the PS forum to Read the thread on Royal Jewels.

Written By PS Staff in Loving Memory of Princess Diana.