By
Erika Winters
We are hosting the 4th Annual Pricescope Get-Together this May in Las Vegas, and we will be sharing stunning door prizes from our featured sponsors and contributing forum vendors each week in a series of "Sneak Peeks!" Up this week is a lovely Tacori Promise bracelet from Whiteflash!
Special thank you to Whiteflash for their first generous donation! Yes, you read that correctly! Whiteflash will be donating more door prizes for our get together, so stay tuned, as we announce them in the coming weeks!
Visit the 4th Annual Pricescope GTG in Las Vegas! forum thread for more information.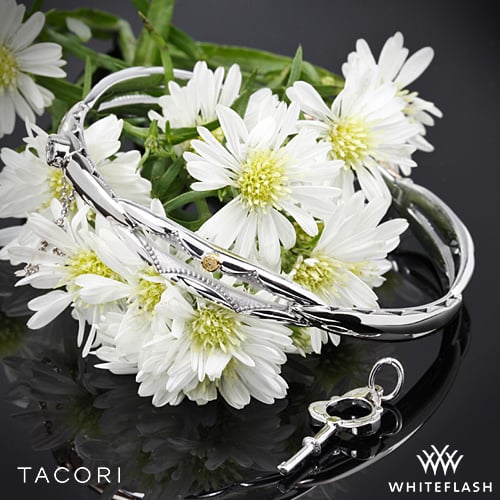 One eligible consumer member attending the 2014 Pricescope Get-Together will have the chance to win this Tacori Promise Bracelet in sterling silver with 18k yellow gold accent and Tacori key.
Designed in collaboration with Wendy Nguyen, the Tacori Promise Bracelet captures three symbolic elements that represent the essence of a loving relationship: love, support, and respect. The Tacori Promise Bracelet is the company's first collaborative design initiative. By working directly with Tacori's head designer, Ms. Nguyen developed her original concept to create a piece that celebrates people connecting. With a key to "lock in" a promise of love–to a loved one or oneself–the bracelet serves to remind us of what is truly important in life…and love.
Please visit Whiteflash for more information about the Tacori Promise Bracelet.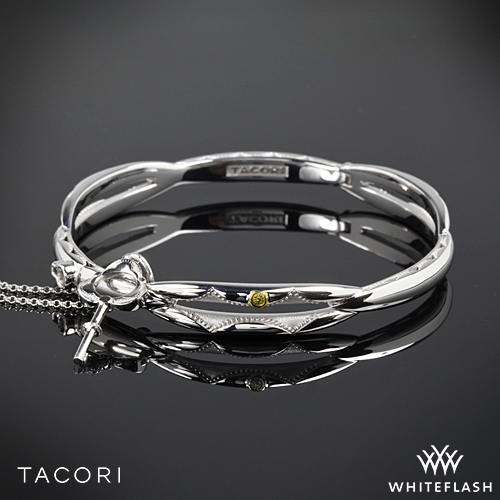 Watch the video below to explore the meaning of the Tacori Promise Bracelet.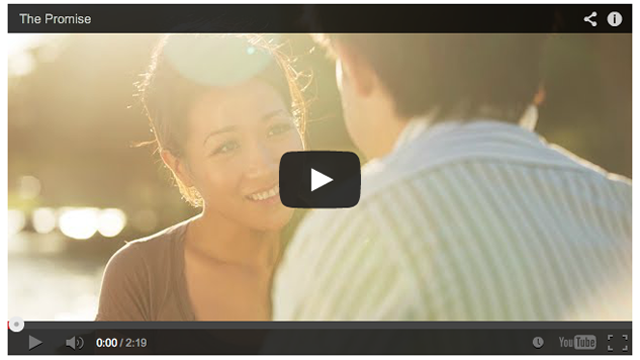 Video requires Flash. Watch at YouTube.