We were looking at a few of our vendor jewels and thought, "Why don't we dedicate a post to some of our favorite gems?" You know, the jaw-dropping beauties that command attention from everyone once you walk in the room? Yup, those gems. So, we're going to look at a few of our favorite baubles this week and hope you appreciate them as much as we do!
Look, we're just going to put it out there, we go weak in the knees for colored diamonds which is why the following gems are A1 in our book.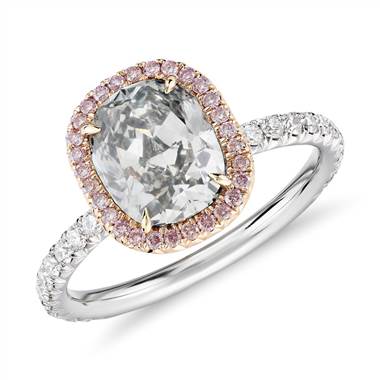 How beautiful is this light green cushion-cut diamond? It's no secret that we're fans of fancy colors, but this beauty has captured our attention. The fancy color is complete with the surrounding halo of colorful stones.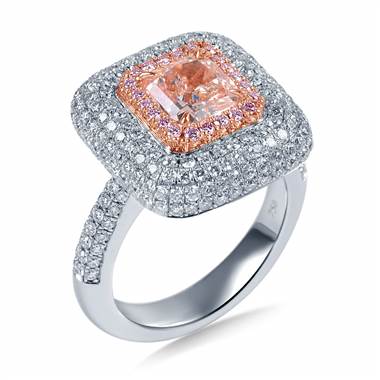 I think we all need pink diamond in our life, don't you. This beautiful pink radiant cut diamond is the center stone of all our dreams. This ring brings all of the drama with the center stone surrounded by diamonds on top of more diamonds. Unbelievably beautiful!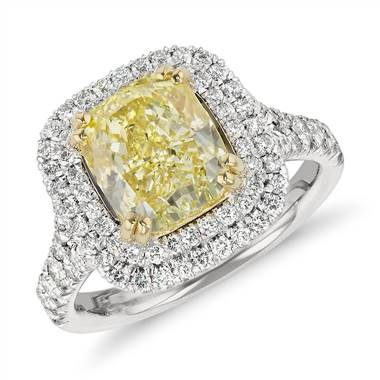 Yes, yellow diamonds with a double halo setting, sign us up! We love a good old yellow diamond and hope they never go out of style! There isn't much for us to say, other than bask in the sunshine of this stunner!
We do love a bit of color! We think it's especially fitting since we'll be seeing spring flowers in all types of hues shortly. So, let's welcome some stunning gems and let's welcome all of these beautiful colors!

By PS Staff