ZestfullyBlingZetfullyBling originally posted her incredible double halo pink tourmaline engagement ring on the Show Me the Bling forum at PriceScope.  This is a 20th anniversary Engagement Ring upgrade featuring ZestfullyBling's birthstone! How fabulous!
ZestfullyBling got the go ahead to start her ring search for their 20th anniversary and set to work. She was on the hunt for a pink tourmaline and found a gorgeous one! The original intent was for a single halo, but the jeweler mistakenly added a double and ZestfullyBling loved it so much that she kept it!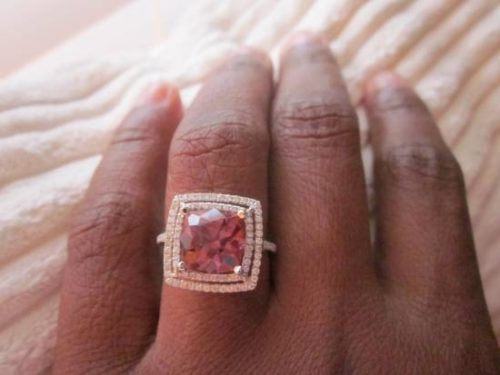 This was 8 years ago, hopefully it's been worn in health, wealth, and happiness! What did the 25th bring!?
The Stats:
Ring specs: .75ctw G-H VS diamonds and the 4.06 carat Pink tourmaline is 9.4mm x 7.4mm deep
Visit the original post with more pics and join me in congratulating ZestfullyBling!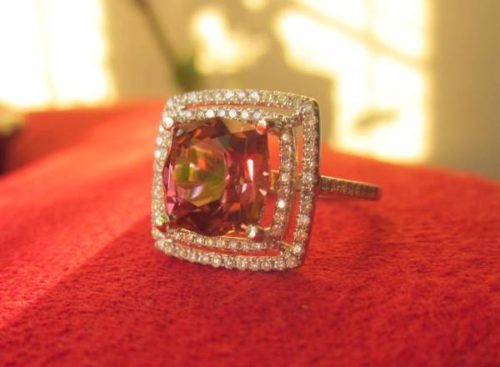 On Throwback Thursdays, we celebrate beautiful pieces that have been shared over the years!
Thank you so much for sharing your jewelry experiences with us, please keep revisiting PriceScope's past with us each Thursday!
#TBT
Come show off YOUR fantastic bling with fellow jewelry lovers and trade professionals
Learn more about choosing between custom design and designer brand from PriceScope