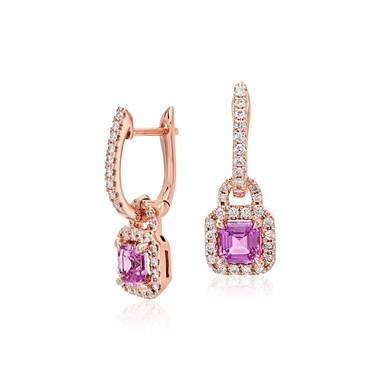 Pink sapphire halo drop earrings in rose gold setting

at Blue Nile
While red may be the color of passion, pink is the color of love. And what better time to celebrate love than in the weeks leading up to Valentine's Day?
Some people wear their heart on their sleeves and others wear them on their ears. These earrings will make sure people notice the look of love written all over your face.
When you absolutely, positively need her to say yes, pull the big guns out. This fancy pink diamond halo ring will get the job done in record time and leave other lovebirds wondering how they will ever measure up to your significant other's generosity.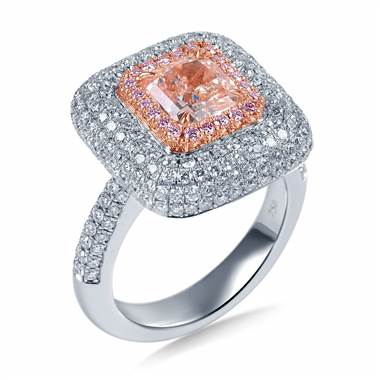 Fancy light pink diamond in a rose and white gold setting

at B2C Jewels
We want this ring! Not only is this an exceptional pink diamond, but it is an of-the-moment, cushion cut in a split shank setting. An elegant, refined and jaw dropping engagement ring for the most discerning of women.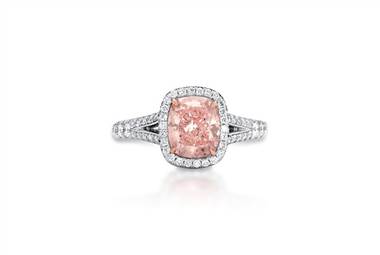 Cushion cut pink halo diamond ring set in platinum

at Ritani
Remember how we said some people wear their hearts on their ears? Well, now you can wear yours on your sleeve. This bangle presents you with a perfect opportunity to show your love (and good taste) on your wrist.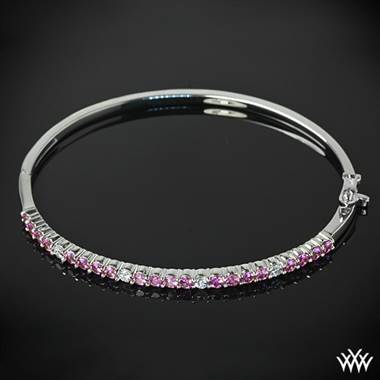 Diamond and pink sapphire bangle

at Whiteflash
Are you ready for Valentine's Day yet? We can imagine you are with these beautiful gifts. Now, show this post to the love of your life and prepare yourself for an amazing day of love!

By PS Staff