By Erika W.
MAD's new exhibition, Picasso to Koons: The Artist as Jeweler takes wearable art to the next level. The exhibition features more than 180 bold and whimsical jewelry pieces by 20th and 21st century artists including Pablo Picasso, Jeff Koons, Max Ernst, and Robert Rauschenberg. The show "explores works from an array of artists, not known as jewelers, who have created stunning works of jewelry both reminiscent of their existing artistic vocabulary and in other instances representing a striking departure from their oeuvre."
Guest curator Diane Venet talks about the exhibition in the video below.
Where: Museum of Arts and Design – 2 Columbus Circle
New York, NY 10019
When: September 20, 2011 – January 8, 2012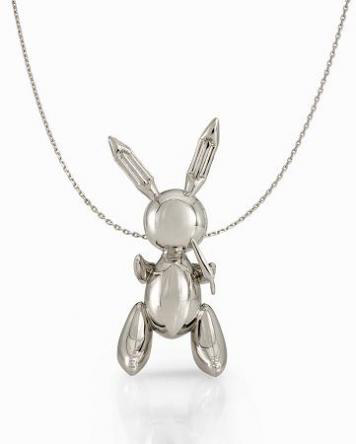 Artist: Jeff Koons – Platinum Rabbit Pendant – 2005-2009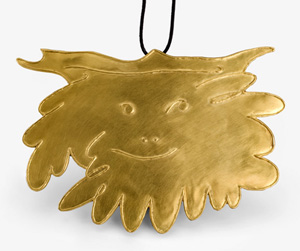 Artist: Pablo Picasso – Le Grand Faune pendant – 1973
"I realized that what I knew before is that jewel to me doesn't have to be a precious stone or a precious material, whatever it is. I much prefer the intimate personal feeling involved in a work of art, which is at the dimension of a piece of jewelry," said Diane Venet, guest curator for the exhibition.
Related Topics:
Elizabeth Taylor Collection on World Tour – Video
Jewels, Gems, and Treasures: Ancient to Modern – New Exhibition