Prs posted this fabulous convertible emerald, diamond, and south sea pearl necklace the Show Me the Bling forum at PriceScope. This gorgeous piece is so incredibly versatile, I should really be saying these gorgeous pieces! I am calling it the Pendant of Plenty because it just keeps bringing more to the table!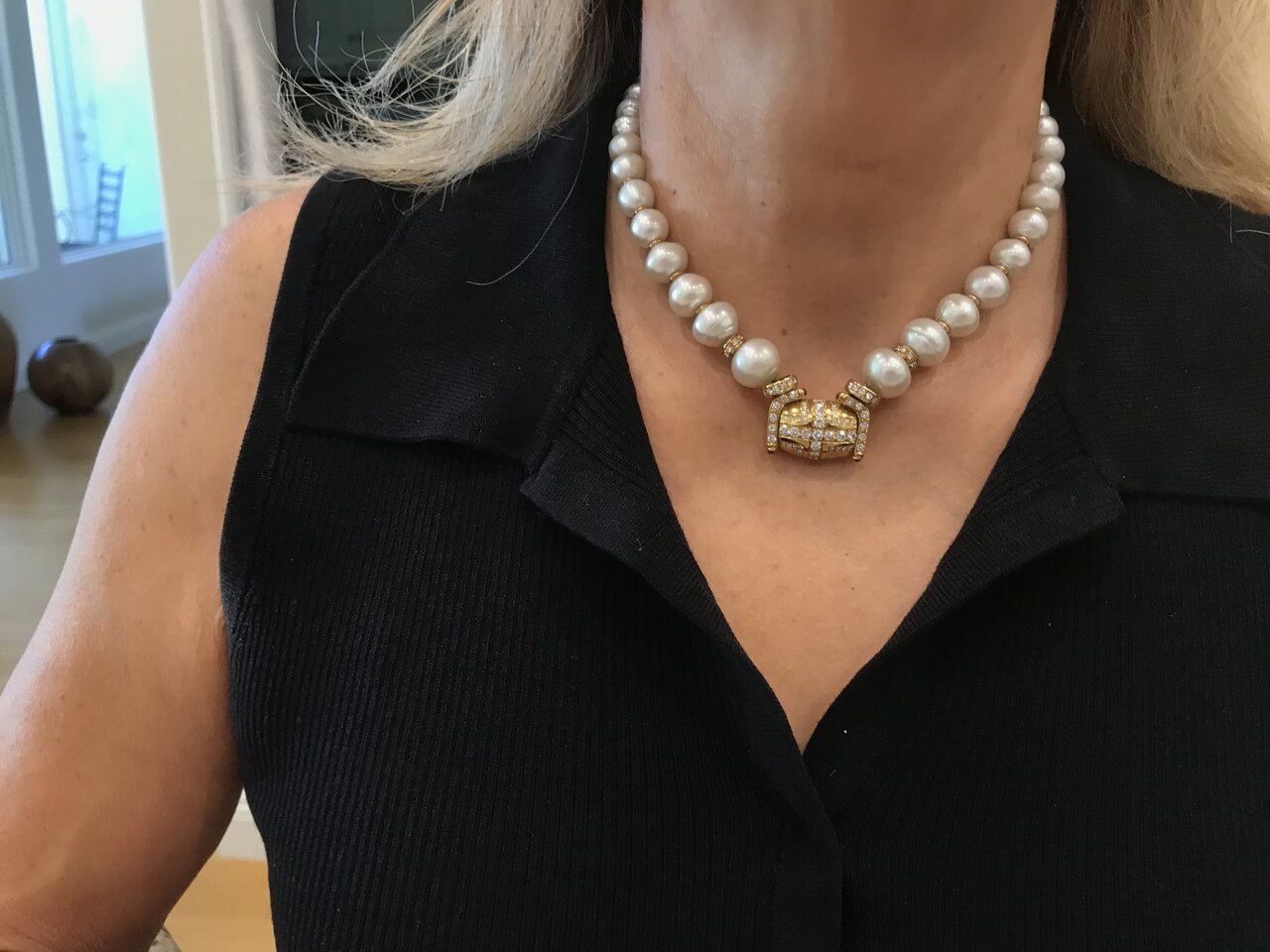 This piece was created by The House of Yanes in Spain, Claudio Yanes founded the prestigious Spanish firm in Madrid in 1881. It is now in the hands of fifth-generation Yanes descendants.   It went from their family into the family of prs, and now we all get to enjoy it! This is incredibly decadent, I hope that she enjoys it for ages! The Emerald is yummy, but I am all about those diamonds!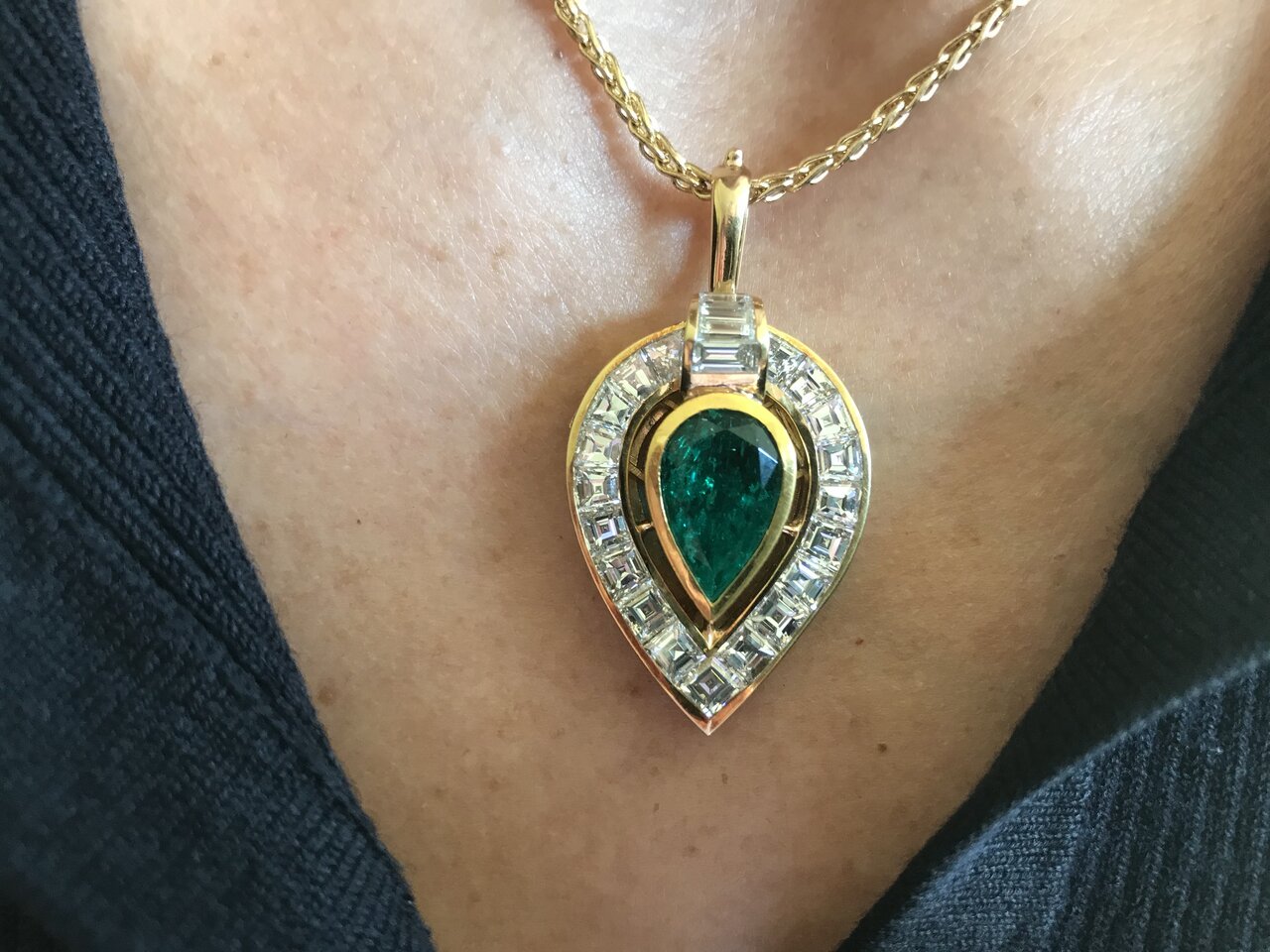 The Stats:
Prs says: "The piece was made by Claudio Yanes of Madrid, Spain, and is a gorgeous South Sea pearl necklace with two interchangeable centerpieces. The first centerpiece is a 4.50ct Columbian emerald, insignificant to minor oil, enhanced by 3.50tcw trapezoid, baguette, and square step-cut diamonds."
Visit the original post with more pics and join me in congratulating Prs!
The Jewel of the Week is our chance to feature and appreciate a recently posted piece from the Show Me the Bling Community!
Thank you so much for sharing your jewelry experiences with us. We look forward to seeing more!
#JOTW
Come show off YOUR fantastic bling with fellow jewelry lovers and trade professionals
Learn more about Ideal-Scopes on PriceScope!