In collaboration with AGS Laboratories, Bryan Boyne, G.G., vice president of Whiteflash Inc., illustrates the diamond color grading process in a new Pricescope Journal article: AGS Laboratories – Color Grading of Diamonds.
"A diamond's color (or lack thereof) is a critical aspect in determining its market value. Grading the color is therefore a crucial part of the laboratory certification process. The following article will illuminate the various steps and considerations in performing color grading at the AGSL."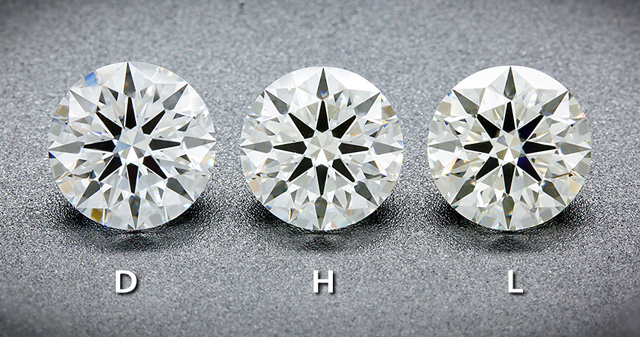 Photo courtesy of Whiteflash.
Face-up shot of one-carat diamonds graded D, H, and L color by AGS Laboratories
The article is the third installment of an ongoing series on diamond grading.
Part One: Laboratory Graded Diamonds – What are the benefits for the consumer?
Part Two: Diamond Laboratory Process- Basic Functions and Procedures
Join the forum discussion on AGS Laboratory diamond grading.