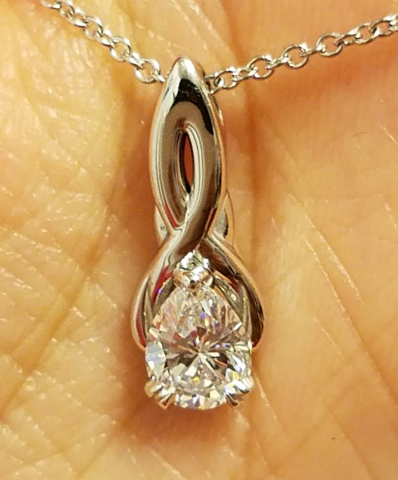 Metall Introduces Noelle, A Christmas Pendant
Metall shared this gorgeous pendant with us on the Show Me The Bling Community at PriceScope.com This is an incredibly thoughtful and generous gift for Metall's Mother. I followed the several posts that led to the development of this pendant, and the dedication and care that have gone into this blew me away. All Mamas should be some lucky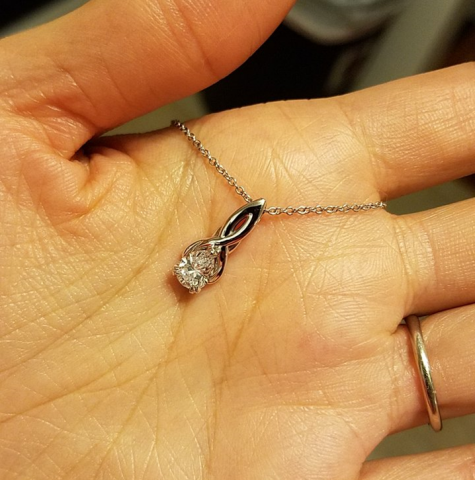 A handful of love
Metall leaned heavily on PriceScope members to learn more and really prepare for this purchase. Starting out looking for a round diamond, it was ultimately decided to go with a fabulous pear. Yekutiel at ID Jewelry was incredibly helpful, as always! When all was said and done, this gift will surely make the holiday bright! Well done, Metall!
The Stats:
.74 ctw Pear
VVS2 Clarity
D Color
Want to see the entire post with more pics? the bling is in here!
The Jewel of the Week is our chance to feature and appreciate a recently posted piece from the Show Me the Bling Community!
Thank you so much for sharing your jewelry experiences with us. We look forward to seeing more!
#JOTW
Need to search for a gift? Use the PriceScope Jewelry Search here
Come show off YOUR fantastic bling with fellow jewelry lovers and trade professionals in the Show Me The Bling Community at PriceScope.