Match that Mani for the Perfect Ring Selfie
If you've become engaged or married in the age of Instagram one thing is almost certain, you've posted a #ringselfie. You know what we're talking about. A selfie where your hand flashing a new engagement ring on the oh-so-important finger is the star of the photo.
Believe or not, ring selfies have exploded with some future brides going so far as to get plastic surgery performed on their hands before the big social media ring reveal. Now, we definitely aren't advocating for future brides to go that far, but we have a few tips on selecting the best nail polish colors to show off the most important rock you'll receive in your life.
When selecting a polish for your ring selfie, the trick is to enhance not detract. Therefore, selecting polishes close to the ones referenced below will show your ring off in the best way possible.
White Gold or Platinum: Snow White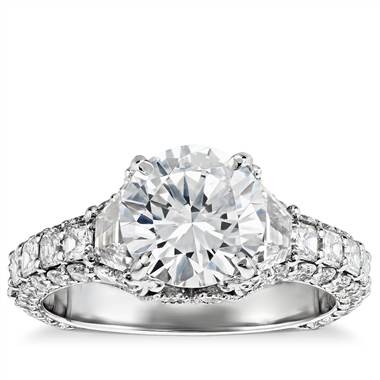 Bella Vaughan for Blue Nile grandeur trapezoid diamond engagement ring set in platinum

at Blue Nile
The cool tones in platinum and white gold are best enhanced with a stark white nail. White polish makes a white gold or platinum engagement ring pop,and creates the perfect background for any engagement ring's photo op.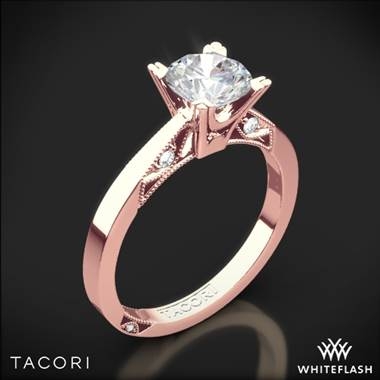 Simply Tacori flat edge solitaire engagement ring set in 18K rose gold

at Whiteflash
Was there any other option? A true red nail looks amazing when paired with a rose gold engagement ring. A red polish enhances the metal's rosy undertones to create a spectacular and timeless photo.
Yellow Gold: Natural Nude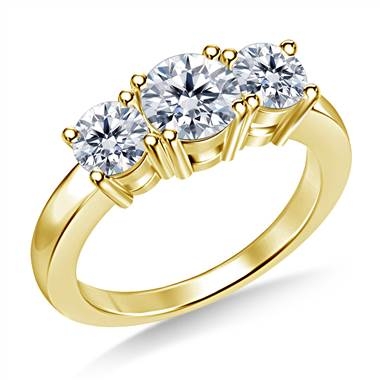 Three stone round diamond engagement ring set in 18K yellow gold

at B2C Jewels
Yellow gold engagement rings get the royal treatment? Why you ask? Because nude nails – aka the British royal family's nail polish of choice – is what takes your ring selfie to the next level.
Gemstone Center Stone: Matchy Matchy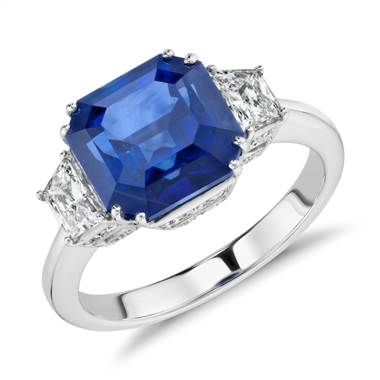 Blue sapphire and diamond three stone ring set in 18K white gold

at Blue Nile
If your center stone is an emerald, sapphire, ruby or a colored diamond then you get to go for the matchy-matchy look. Pair a sapphire center stone with navy, ruby with red or emerald with a rich green to make that photo stand out from all the other engagement ring photos.
Ring selfies are a fun way to announce your engagement (after you've told your close friends and family of course). Selecting a nail polish which compliments your engagement ring will put you heads and shoulders above the standard #ringselfies on social media.

By PS Staff