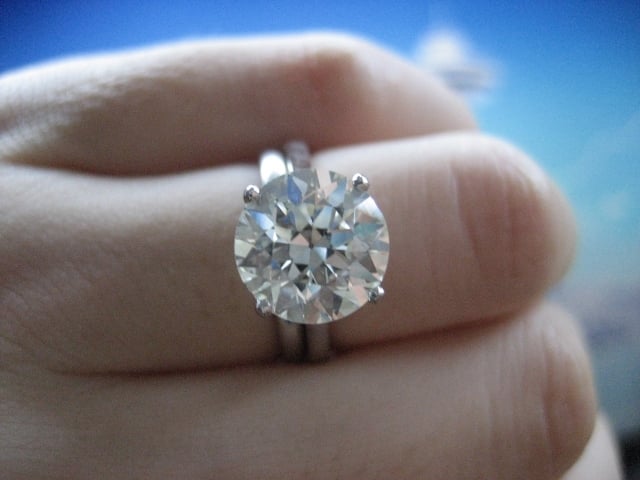 Miss Miffy, the Magnificent M (TBT for a piece originally posted by Adorezy)

at Show Me the Bling Forum at PriceScope.com.
Adorezy shared this fabulous Engagement Ring on the Show Me The Bling Community at PriceScope.com. This is how you celebrate a birthday! There is nothing quite like a big ol' sparkly diamond to celebrate with! End of decade birthdays can be anxiety inducing, but diamonds have a way of calming the nerves 😉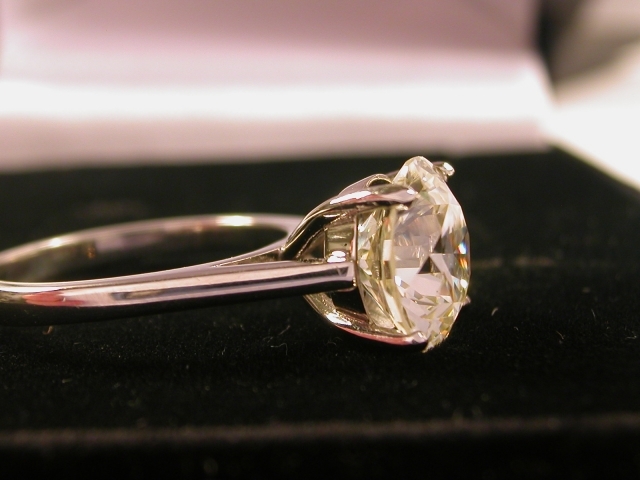 Gorgeous Profile
This was posted in 2013, so next year Adorezy will be turning 35, I am sort of dying to see how she will mark the occasion! This diamond was purchased from an Estate, and is an incredible find. Adorezy met the seller "Mr. P," who called this diamond cut an "Early Round Brilliant." 1 carat to mark each decade seems like a brilliant idea 🙂 Fabulous find, Adorezy!
The Stats:
'Early Round Brilliant'
certified by GIA
3.16 ct
Color: M
Clarity: VS1
To read more of the story and see more, visit the birthday ring pics here.
For Throwback Thursdays, we take the opportunity to re-appreciate beautiful pieces that have been shared over the years!
Thank you so much for sharing your jewelry experiences with us. Keep revisiting PriceScope's past with us each Thursday!
#TBT
PriceScope offers multiple jewelry search methods learn more about our searches here.
Come show off YOUR fantastic bling with fellow jewelry lovers and trade professionals in the Show Me the Bling Community, here.