The second day of Elizabeth Taylor's jewelry auction added an additional $21.3 million to the first session's total of $115.9 million for a whopping total of $137,235,675. The sale continues to break records and has become the most valuable jewelry auction in history.
"The spectacular results of the Evening Sale of Elizabeth Taylor's iconic jewels sparked a surge of interest from collectors around the world. It took eight hours and three auctioneers to sell 190 more jewels from Elizabeth Taylor's storied collection," said François Curiel, International Director of jewelry at Christie's.
…and it's not over yet, folks. While the larger jewelry pieces have sold, the online-only auction (Session VI) runs through December 17.
Results from Christie's November 14 sale include: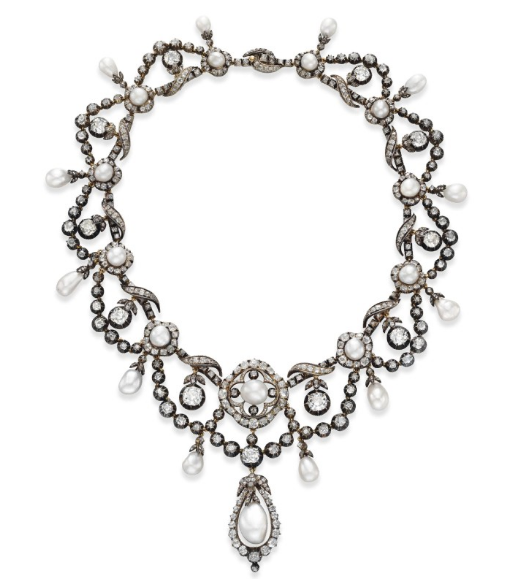 Christie's Image
Antique natural pearl and diamond necklace – circa 1860, $1.48 million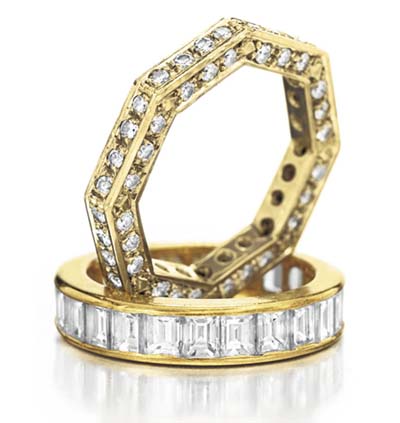 Christie's Image
The Burton diamond eternity bands, $1,022,500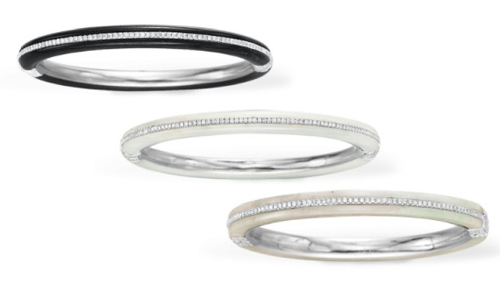 Christie's Image
Kardashian purchased the Lorraine Schwartz jade and diamond bangles for $64,900
"You are my idol. But I'm six husbands and some big jewels behind. What should I do?" Kim Kardashian asked Elizabeth Taylor in her last public interview for Harper's Bazaar.
One husband down, a 20.5ctw diamond ring, and a trio of jade and diamond bangles owned by the icon is a healthy start.
Related Topics:

Elizabeth Taylor's Jewelry Auction Achieves a Record $115.9 Million

Live Streaming of the Elizabeth Taylor Jewelry Auction!