By
Erika Winters
Fabulous Jewelry Shared by Pricescope Members
We seldom see five generations of wedding and engagement rings all in one photo on our forum, so we'd like to give a special thank you to Bonfire for sharing these lovely pictures with us! Thanks always to our members for posting your beautiful jewelry on the Show Me the Bling forum!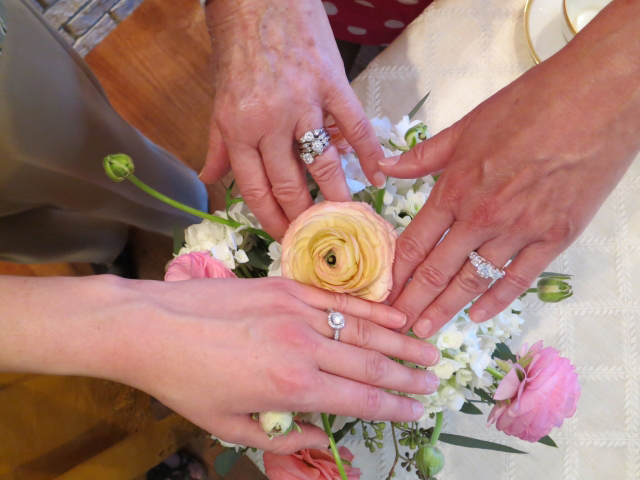 The title of Bonfire's forum thread instantly caught our attention, as it's amazing to be able to see five generations of wedding rings in one place. The diamond rings are not only beautiful, but the hands wearing them tell a lovely story. And with Mother's Day right around the corner, it made us want to connect with our own dear mothers and grandmothers.
Bonfire shares her story:
"My daughter is getting married in a few weeks and at her bridal shower we had to get these shots!
Bride's is the halo, mine is the five stone, my Mother (bride's Grandma) is wearing her set and her Mother's wedding ring, and her Grandmother's ring. Five generations of wedding rings. So special."
Incredibly special! Be sure to visit Bonfire's thread for more information:
Five Generations of wedding rings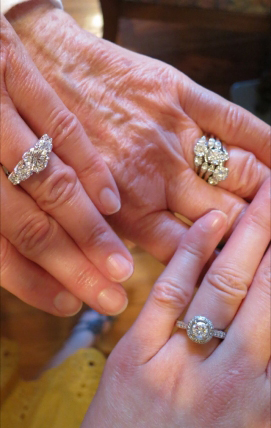 Thanks for sharing, Bonfire!
Related forum and blog topics:

Mother's Day Jewelry Gift Ideas