By Erika W.
Fabulous Jewelry Shared by Pricescope Members
After a long week at the Vegas jewelry shows, it is lovely to log on to PS and see all of the new jewelry posted on the forum. We have so much exquisite jewelry represented right here on Pricescope, and we appreciate you sharing and making this community remarkable. For the last five months, we've been featuring a Pricescope Jewel of the Week, and we are excited to continue this new tradition.
This week's featured jewel is a padparadscha sapphire and diamond ring posted by baby nurse. Thanks everyone for posting your gorgeous jewelry in the Show Me the Bling forum!
Sapphire Diamond Ring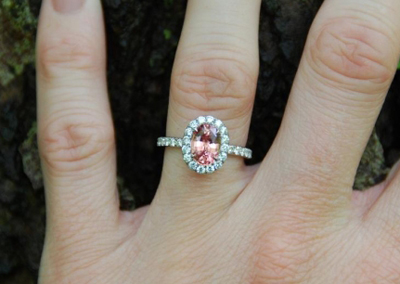 Posted by baby nurse

Sapphire ring by Steven Kirsch
Baby nurse's padparadscha sapphire and diamond ring was made to commemorate the birth of her second child. The 1.5 carat (unheated) padparadscha sapphire displays the lovely mixed hue of orange and pink. "Padparadscha" roughly translates to "lotus blossom" in Sinhalese, and just as the petals of the lotus may graduate in color, these fancy colored sapphires generally range from light to medium in tone with different degrees of saturation. The sunset hued gem is set in platinum with surrounding pave.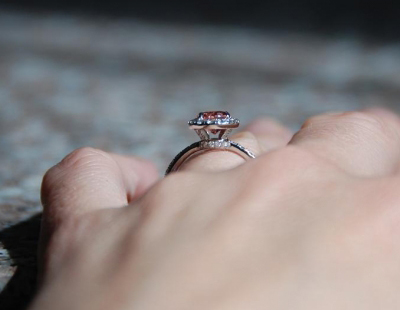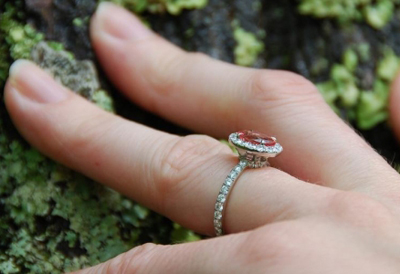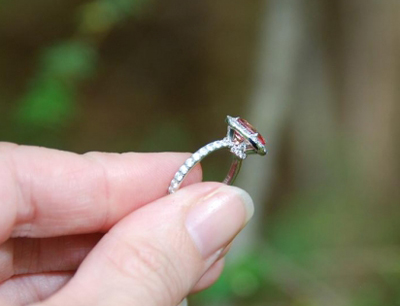 Sapphire from Richard Wise – Setting by Steven Kirsch – Thanks for sharing baby nurse!
Related Topics:
Show me your Padparadscha Sapphire

Tell me about Padparadscha sapphires
Share your Sapphire Jewelry: Colored Stones