Jewelry Search
Find the perfect Ring or Gift
PS Welcome - YouTube
All about PriceScope
Sat, 02 Mar 2013
Jewel of the Week - Henri Daussi Three-Stone Halo Diamond Ring
H1:
Jewel of the Week - Henri Daussi Three-Stone Halo Diamond Ring
By
Erika Winters
Fabulous Jewelry Shared by Pricescope Members
This week's featured jewel, a halo three-stone diamond ring by Daussi, commemorates Nyc2chigal's seven-year anniversary. Thanks everyone for sharing your gorgeous jewelry in the Show Me the Bling forum!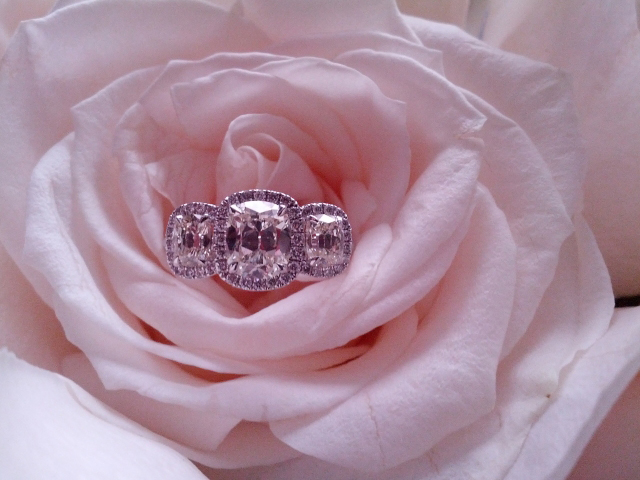 Three cushion-cut diamonds set with surrounding pavé halos make for one fabulous seven-year anniversary ring! Be sure to visit Nyc2chigal's thread for details and additional pictures: Best Valentine's Day gift EVER!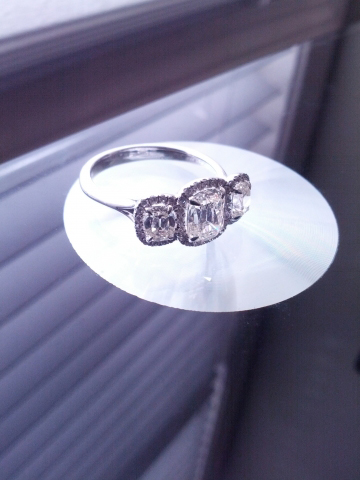 Thanks for sharing, Nyc2chigal!
Related Pricescope Forum Discussions:

What kind of band to go with my Daussi?

CUSHION CUTS! A collection...

A Collection of Halos