By
Erika Winters
Fabulous Jewelry Shared by Pricescope Members
Can you feel the warmth? This week's featured jewel–a gorgeous wedding set posted by k_darling–showcases the beauty of yellow gold. Thanks everyone for sharing your gorgeous jewelry in the Show Me the Bling forum!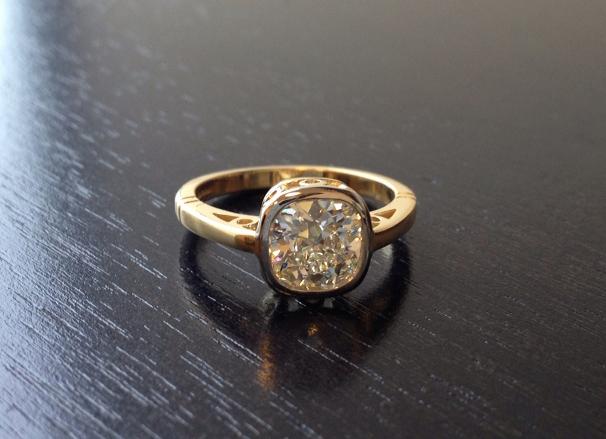 K_darling's set really inspires us to think warm, as it's not too often that we see yellow gold engagement rings. And the wedding bands add great character with "non-matchy" and perfectly balanced proportions. Gorgeous! Be sure to visit k_darling's thread for more pictures and details: Ring completed! 1.22ct antique cushion from OWD.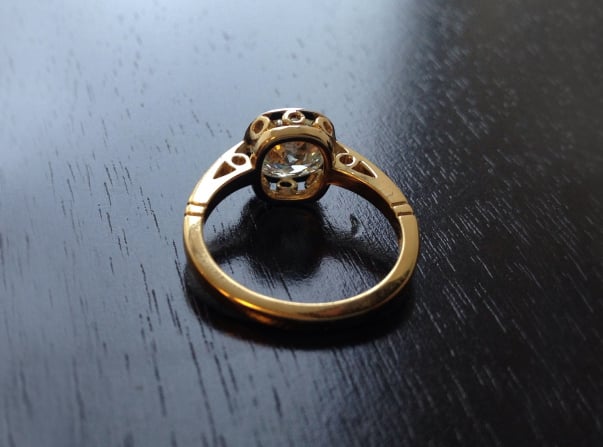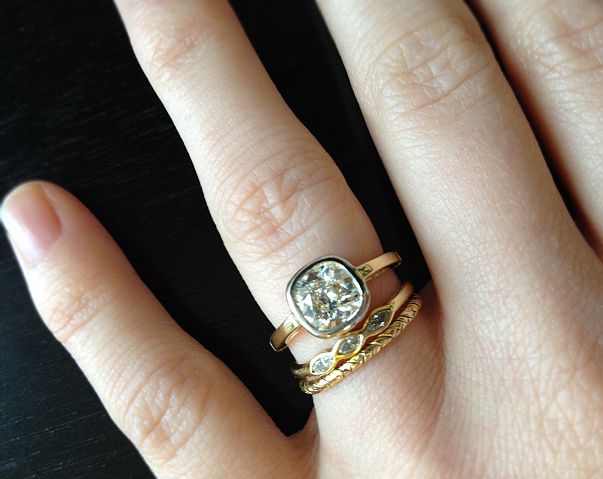 Thanks for sharing, k_darling!
Related Pricescope Forum Discussions:

Show me the Yellow Gold Bling!

Does anyone wear more than one wedding band with your e-ring?