By
Erika Winters
Fabulous Jewelry Shared by Pricescope Members
This week's featured jewel, a bypass-style ring posted by Agneau, shows us a fresh way to reset heirloom baguette diamonds. Thanks everyone for sharing your gorgeous jewelry in the Show Me the Bling forum!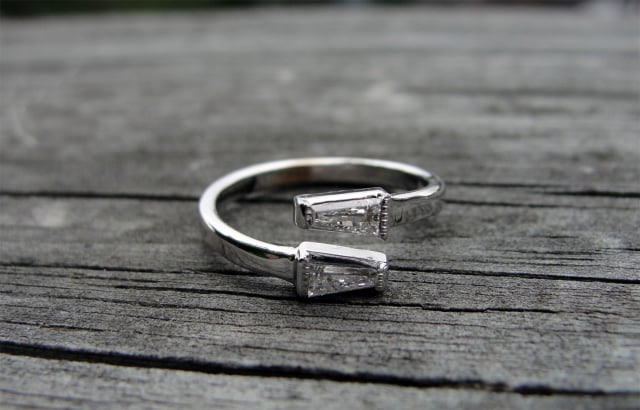 We love to see creative uses of heirloom diamonds, and Agneau's ring has such a fresh look paired with lovely sentiment–the diamonds were from her grandmother's engagement ring. Agneau chose Etsy's Daniel M to reset the two tapered baguette diamonds in a bypass-style ring. (And we can't help but see the nod to classic serpent rings, which is totally apropos for 2013, the Year of the Snake!) Be sure to visit Agneau's thread for the full story: A humble inheritance.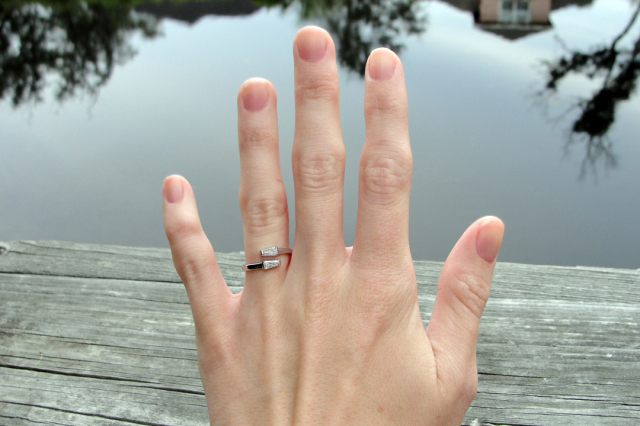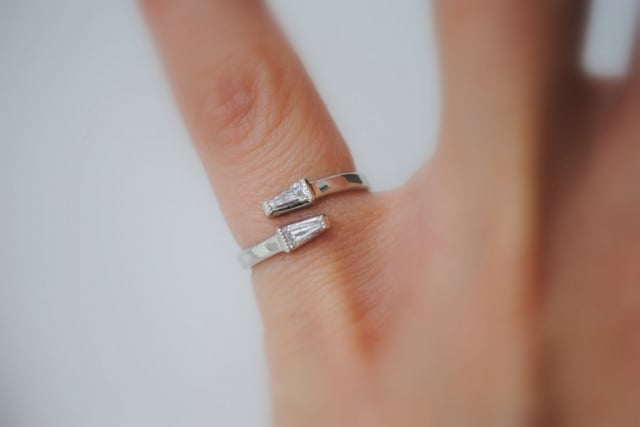 Bottom image by Daniel M
Thanks for sharing, Agneau!
Related Pricescope Forum Discussions:

Show me your Daniel M goodies!