By Erika W.
Fabulous Jewelry Shared by Pricescope Members
This week's featured jewel is a Harry Winston inspired halo diamond ring posted by BHMom. Thanks everyone for posting your gorgeous jewelry in the Show Me the Bling forum!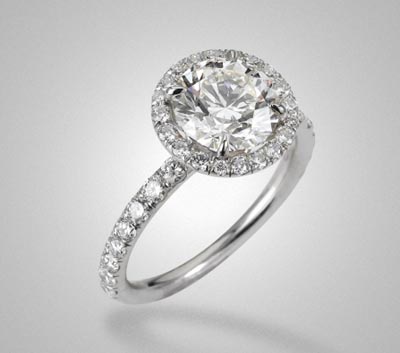 Posted by BHMom (Photo: Victor Canera)
My Victor Canera HW Inspired Round Halo
BHMom's new ring features a 2 carat round brilliant diamond in a Harry Winston inspired pave diamond setting. The handcrafted platinum ring is detailed with precise pave and finely crafted claw prongs, a stunning rival to the original.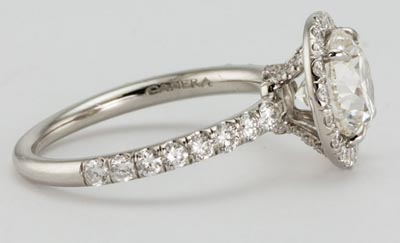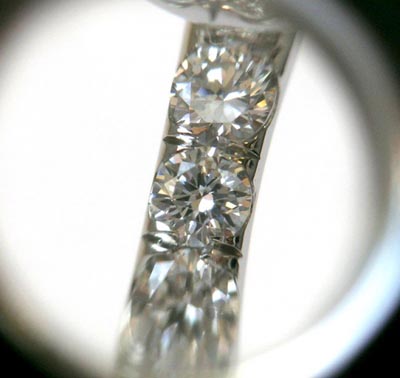 A close-up shows meticulous pave set by jeweler, Victor Canera.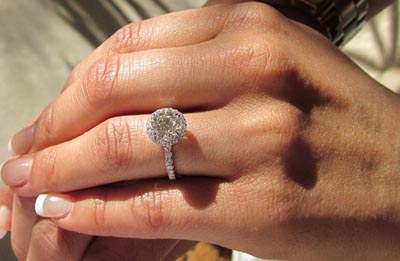 A 2 carat center diamond with halo on a size 5 finger – thanks for sharing BHMom!
Related Topics:
Your advice please; Which Victor Canera design for my Round

Jewel of the Week – Harry Winston Inspired Ring
The Harry Winston Micropave Ring
Share your Harry Winston Inspired Rings: Show Me the Bling!